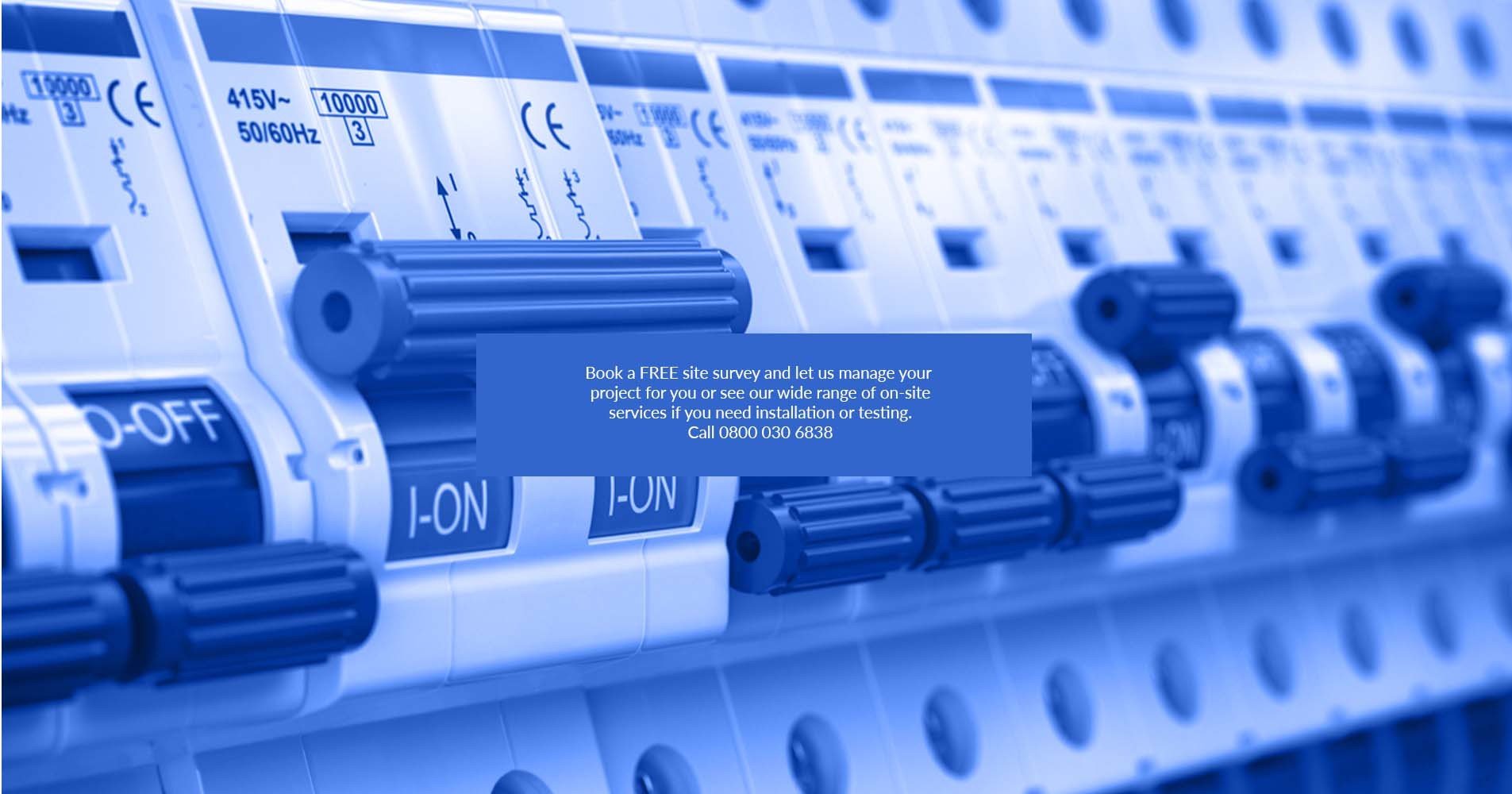 Three Phase
UPS

Systems

Three phase uninterruptible power supplies for server rooms and datacentre applications from 10kVA upwards. The UPS systems in this range are three phase input UPS and may have a single phase output or a three phase output. Some models can be parallel to provide capacity or resilient (N+X) configurations. Batteries may be internal or supplied in external battery cabinets or on open or cladded racks.
3 Phase
UPS

Systems

3 phase UPS systems from Server Room Environments are industry-leading and offer high efficiency, scalability and high specifications. They can operate in full on-line mode or eco-mode. The UPS systems can be used as centralised power protection for comms rooms, server rooms, switch rooms and datacentres.

For additional runtime they can be installed with a standby power generator.
High efficiency operation in on-line and eco modes
High input power factors and scalable operation
Spacing saving and compact footprints for datacentres and server rooms
Compact footprints to save datacenter and comms room space
High input power factors and power conditioning capabilities
Extended battery runtime options and standby power generators
Transformer-based and transformerless

UPS

system designs

UPS

maintenance contracts
24/7 remote site monitoring
Server Room Environments provides complete project management including 'turn-key projects' including all electrical contracting and building works, logistics and transportation, battery builds, commissioning, technical support and UPS maintenance contract.
Lead Acid and Lithium Battery Options
The standard battery used within these three phase uninterruptible power supplies is a sealed valve regulated lead acid (VRLA) maintenance free battery. The battery will have either a 5 year or 10 year design life option.
Server Room Environments can also supply Lithium-ion batteries and battery management systems for use with some UPS systems. Lithium-ion based UPS systems are more suited to more rapid charge/recharge cycles, use as virtual power plants (VPP) and within demand side response programs run by the National Grid.
Uninterruptible Power Supply Projects
Server Room Environments maintains stock within its UK-supply chain to guarantee quick delivery for individual unit purchase and 'turn-key' projects. We also provide short, medium and long-term UPS hire and rental options for some model sizes. The UPS systems are designed for installation in a server room, UPS room or other suitable facility, as well as containerised power solutions.
Please contact the Server Room Environments team for a 3 phase UPS system site survey.
We also provide trade-in discounts, UPS system removals and relocations and system health checks.