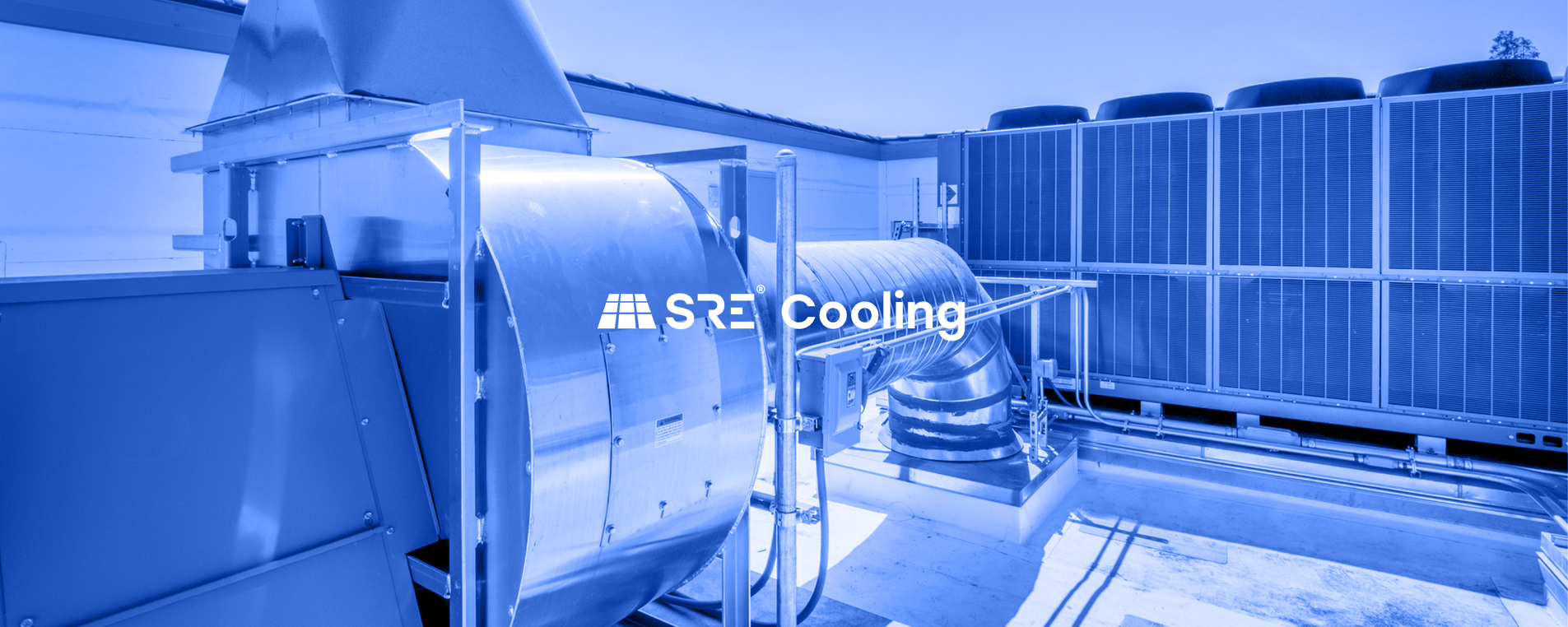 Server Room Cooling Systems
Server room air conditioning systems can range from wall mounted or ceiling suspended air conditioners, to in-row precision cooling units and complete datacentre facility solutions. Warranties up to 7 years are available for systems installed by manufacturer certified engineers. Our cooling experts have years of experience in the design and maintenance of cooling solutions for server rooms, datacentres and other critical environments.
Server Room Air Conditioners
Server Room Environments supplies a complete range of cooling systems from small in-rack air conditioners to in-row precision cooling units to complete IT building cooling systems. Electronic hardware generates heat and the heat output from high density servers can be as high as 15kW or more within a server rack. When designing a cooling solution for a server facility there are several considerations to consider. As well as the heat output of the IT servers and network components other systems to consider include the heat output and energy losses from uninterruptible power supplies and PDUs, electrical distribution (switchgear and distribution boxes), lighting and the heat gain from the building design itself in terms of wall, floor, windows and ceiling. The presence of people must also be considered in terms of their heat and humidity. The final elements to consider are the room layout in terms of air flow, obstacles, walls, doors, access points/times and the location of the cooling systems, IT server racks, UPS systems and cooling systems themselves.
Data Centre Cooling Systems
The room cooling system consultants at Server Room Environments are air conditioning experts and have decades of experience installing, upgrading and maintaining air conditioners in a wide range of IT environments.
Air conditioning and energy usage audits including F-

GAS

compliance
Resilient system designs with N+1 redundancy or greater built-into the overall design
Air or Liquid-based cooling systems
Monitoring air conditioning systems on a 24/7 basis under maintenance contracts
Upgrading legacy air conditioners to improve energy usage and lower physical sizes
Third party air conditioner system maintenance contracts with emergency call out
Air conditioning unit repairs and spares supply
Cooling zone thermodynamic design and installation planning
Cooling and air flow accessories including vented floor tiles, ducting and blanking plates
Hot-aisle and cold-aisle containment
Compliance to

ASHRAE

standard recommendations
Decontamination zones
Improving server room air distribution
Most server room and datacentre cooling systems tend to be refrigerant or chilled water based. Refrigerant based cooling units are referred to as 'DX' units (direct expansion). DX systems can be packaged or split and cool an environment as the evaporator is in direct contact with the room air supply. Expansion refers to the refrigerant treatment and the refrigerant vapour expansion/compression (RVEC cycle) which is used directly cool the air supply. The refrigerant flows into a compressor to condense the volume of air and release the heat.
For cooling small server rooms, air conditioners may be installed as wall mounted or ceiling suspended units. In datacentres a more sophisticated type of AC system may be required and may be combined with hot/cold-aisle containment.
For more information please contact our projects team. We supply a complete range of server room air conditioning systems and provide installation services including health checks and maintenance contracts, as well as ensuring all sites comply to the latest air conditioner regulations.