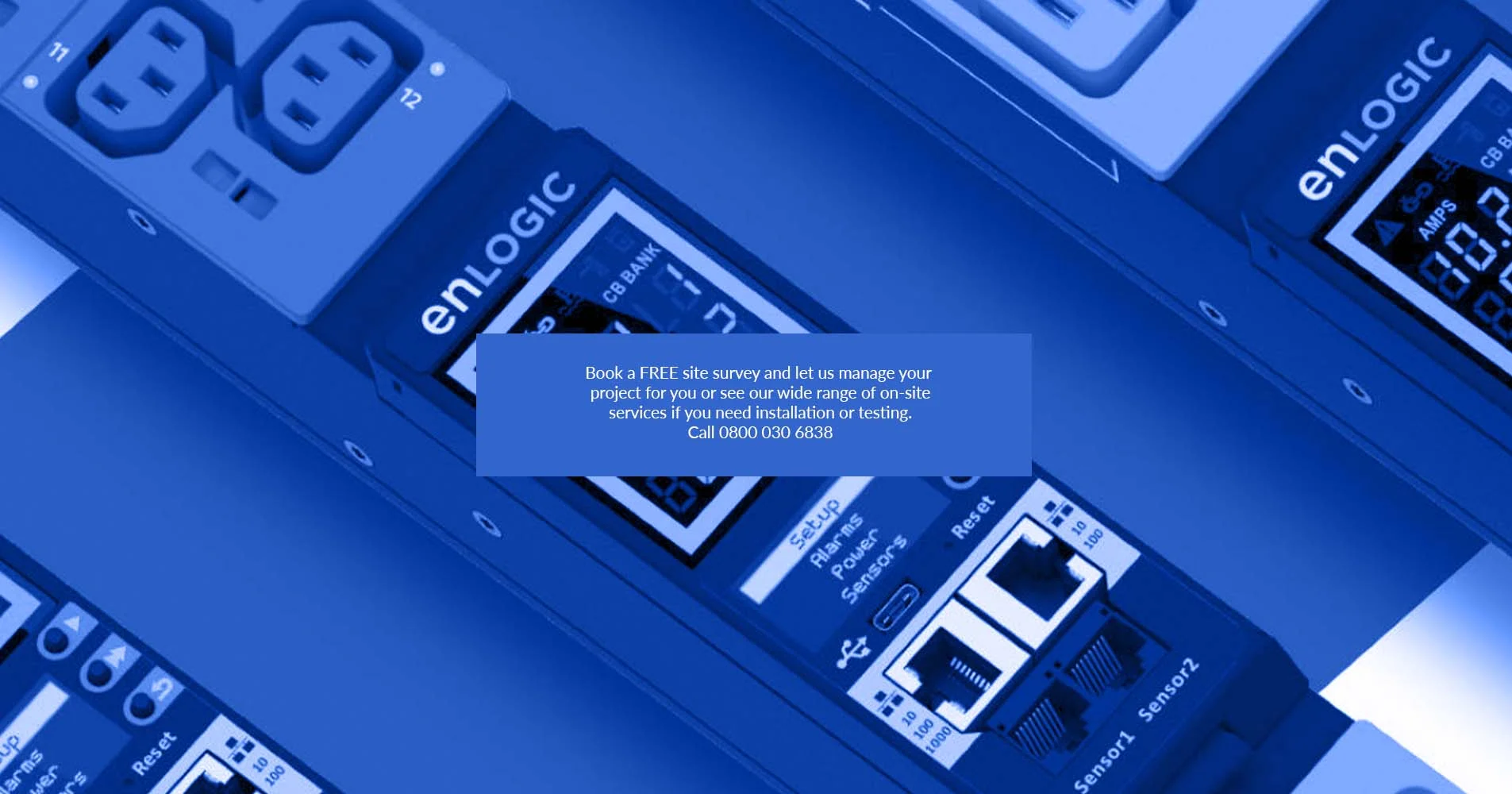 Basic PDUs
These basic PDUs are socket strips that provide an array of sockets into which to plug in a load. Please see the individual specifications as some of the PDUs may include a filter for spikes and surge protection and an on/off rocker power switch. Basic PDUs provide no remote monitoring, metering or outlet switching.
Basic Power Distribution Unit Installations
This type of power distribution unit (PDU) can be connected to a mains power supply or to the output of an uninterruptible power supply. Please refer to the specification of each unit.
The PDU will be designed for either horizontal installation or vertical installation. In a server rack a horizontal basic PDU should be placed and secured onto a rack mount tray. A vertical PDU may be fixed in position to the vertical pillars of a server rack or data cabinet.
For more information on our basic PDUs please contact our projects team.