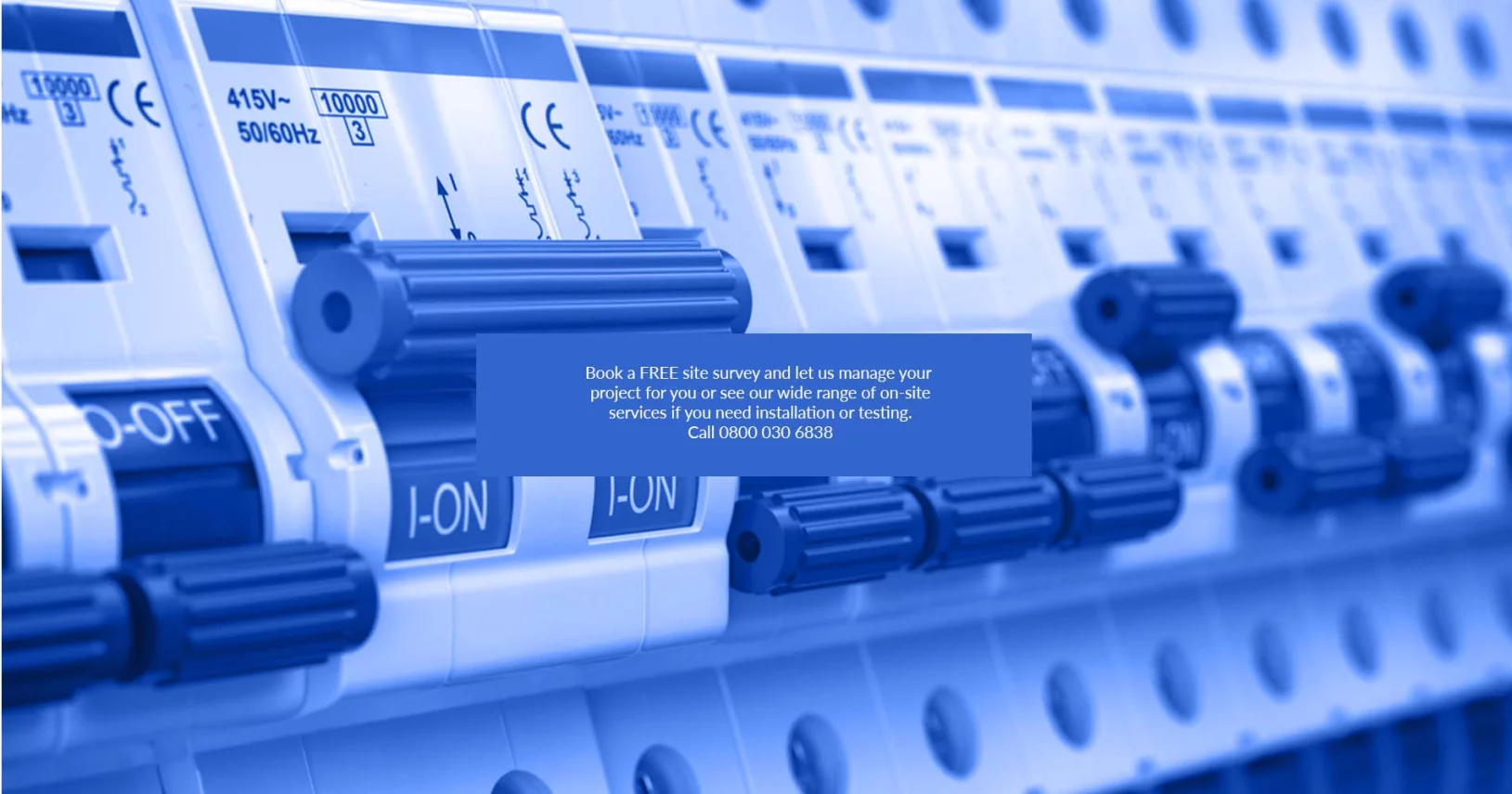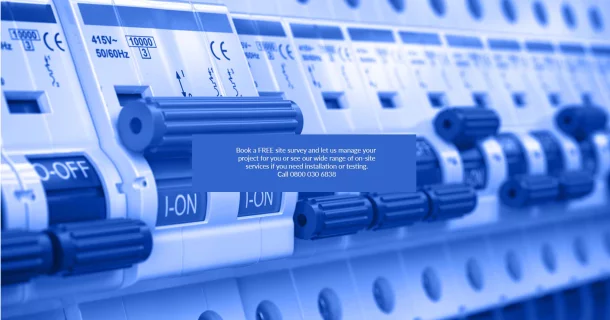 Power Protection Solutions
The Server Room Environments projects team includes cooling, power protection and building energy efficiency experts. This allows us to provide free of charge project management consultancy and help organisations to implement resilient power protection solutions and improve their on-site energy efficiency. Our experience covers applications from datacentres to server rooms, industrial and remote applications for which we provide 24/7 support, remote site monitoring and nationwide maintenance contracts.
Balancing Power Resilience with Energy Efficiency
Whenever our projects team approaches a new project the first assessment is of the primary need: be it to improve power resilience (N design or redundancy N+X) or energy efficiency or a combination of the two. Our projects team can then look to deliver the most cost-effective and balanced system design to protect your building systems and critical IT loads.
Most systems including uninterruptible power supplies offer eco-mode which can improve operating efficiency by leave the load less protected from power fluctuations. Another scenario is ambient temperature control where the amount of cooling delivered may be more than required for the systems and people operating within the room.
Future expansion is also a factor to consider as this can affect the total cost of ownership and the financial models used to assess the project. Our finance team can also arrange alternative sources of finance including leasing to spread payments with an option to purchase at the end of the lease. UPS maintenance contracts can also be paid for on a yearly, quarterly or monthly basis.
Power Protection and Energy Management Plans
Following a discovery meeting and site survey our projects team may recommend power and energy monitoring to gather more information, data acquisition and desktop research before proceeding to a proposal. This may include one or both of the following dependent on site needs and issues identified:
Power Protection Plan: to provide uninterruptible and back-up to critical IT systems, server rooms and datacentres including installation and maintenance. The proposed systems can include:

UPS

systems, generators, power distribution units and associated LV switchboards and electrical works.
Energy Management Plan: to identify ways to improve building energy usage to improve energy efficiency and lower running costs. The plan could include the need for additional metering and power quality monitoring, building system upgrades, process changes and training and will identify potential strategies, time frames and target measures. Renewable power sources and local energy storage can also be raised as options for consideration.
Power Protection Plans can provide an immediate energy efficiency improvement. The classic example being the replacement of a low-efficiency transformer-based UPS system with a more energy efficient transformer less and modular uninterruptible power supply.
Server Room Environments provides a comprehensive service for organisations looking to improve their energy efficiency and protect their critical networks, server rooms and datacentres. When it comes to power protection and energy efficiency, our projects team are always available for a quick call, site survey or project review. Please contact us for more information or a free site survey.

Earn SRE points on all online purchases with double points on selected products
World Leading Brands
Manufacturer Independent Solutions