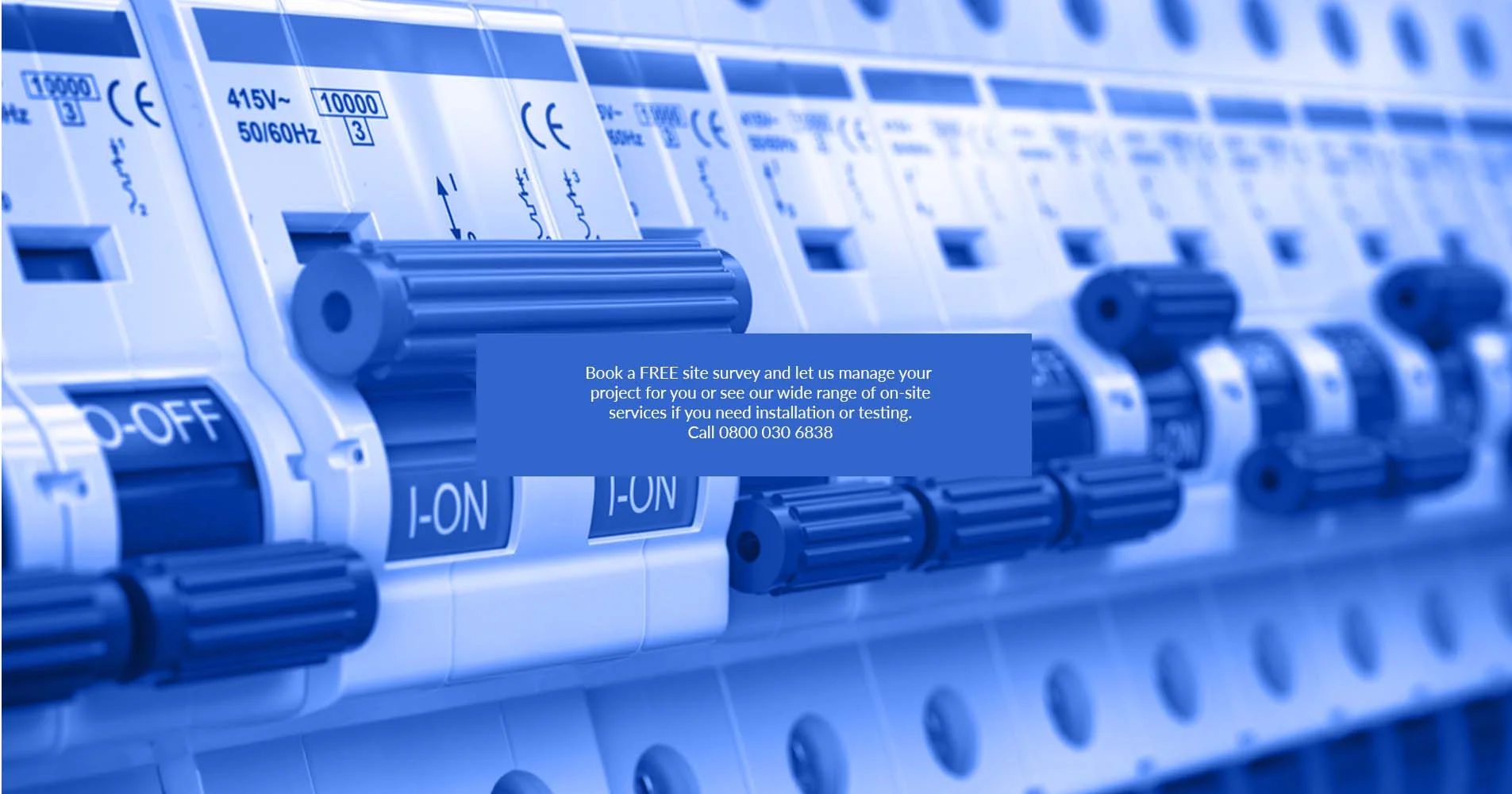 Rackmount
UPS

Systems

Rackmount uninterruptible power supplies include single-phase server rack UPS systems from 1kVA upwards and supplied ready for installation into a server rack or 19inch cabinet. The batteries may be internal or supplied in a rackmount battery tray. Long battery runtimes may require additional trays or floor standing battery cabinets. Other options available from Server Room Environments include: automatic transfer switches, rack mount maintenance bypass switches, remote monitoring connectivity and power distribution units. (PDUs)
Server Rackmount
UPS

Accessories

Server room environments supplies server racks and cabinets and a complete range of accessories for rackmountable UPS systems. These include: rackmount battery extension trays to provide longer battery runtimes, rackmounted UPS maintenance bypass switches and automatic transfer switches and UPS SNMP cards for network monitoring. We also supply a wide range of server rack cabinets and single and three phase PDUs.
Custom Rack Mount Server
UPS

Systems

If you are looking for a ruggedised or custom solution please contact us. Our project management team provide a complete bespoke design and build service and can provide high IP-rated cabinets, industrialised and ruggedised rackmount systems as well as cabinets manufactured to specific drawings and with special paint finishes.
Rack Mount
UPS

Sizing

Rackmount systems have three important form factor dimensions to consider when sizing for a rack cabinet. These include the width, depth and height of the cabinet.
Server Rack Cabinet Widths
The standard width for a rack cabinet is 19 or 23 inches. Where the system to be installed is less than this width it may be necessary to either install the system on a pre-fitted shelf or (if available) attach a front plate to the system that will allow it to be bolted to the vertical struts.
Most rack mount systems are supplied with sliding rails. These are attached to the rackmount system and the server rack cabinet and allow the system to be pulled out of the rack for easy maintenance and inspection. Care has to be taken that the slide-out rails are strong enough to support the weight of the system. Where this is not the case a shelf is used.
When installing any system into a rack cabinet, case should be paid to 'manual handling' procedures and health & safety. Cabinets should have the heaviest items in their lower sections to prevent the cabinet toppling over and lifting tables may be required to help position systems including larger rackmount UPS and battery trays.
Rack Depth
Each server cabinet has an internal depth (measured front to back) and it is important when selecting a rack mount UPS system to make sure that the UPS depth will fit inside the server rack (including any rear-connected plug-in sockets or cable termination blocks).
Rack
UPS

Height

Server rack cabinet height is measured in Us where 1U=44mm. Each rackmounted UPS or other system has a U height defined by its dimensions. The U-height dimension allows system designs to specify the right sized rackmount cabinet for the systems or be installed and also to identify the positions for blanking plates which can help with air conditioning air flow and improve energy efficiency.
Rackmount
UPS

Battery Packs

With a rack mount UPS the batteries will either be internal to the UPS or supplied in a separate battery pack. The battery pack will connect to the rack UPS using a DC-DC cable and the battery pack will be 19inch rack mount or floor standing (depending on its size). It is important to note that each battery pack will also use up U-height when installed within the rack. For some rack mount UPS the internal batteries are user-replacement. The UPS may have an internal power bypass for maintenance. Where this is not the case a rack mount UPS maintenance bypass is recommended. This allows the rack UPS to be isolated for maintenance without disruption to the connected servers and IT loads.
Rackmount Power Distribution
Rack UPS up to 3kVA will have output sockets on the rear of the UPS to which to connect IT loads directly or power distribution units (PDUs). Larger UPS from 4kVA upwards will be hardwired (input and outputs) but may also include one or two rear panel IEC320 C19 outlets for local loads. Load connection is typically via a hardwired PDU.
Rack
UPS

Brands

Server Room Environments supplies a wide range of UPS and can source other leading brands through its supply chain. Our range includes APC by Schneider, CertaUPS, Eaton and Vertiv.

For more information on our rackmount UPS or to discuss a site survey or onsite power installation please contact our projects team.