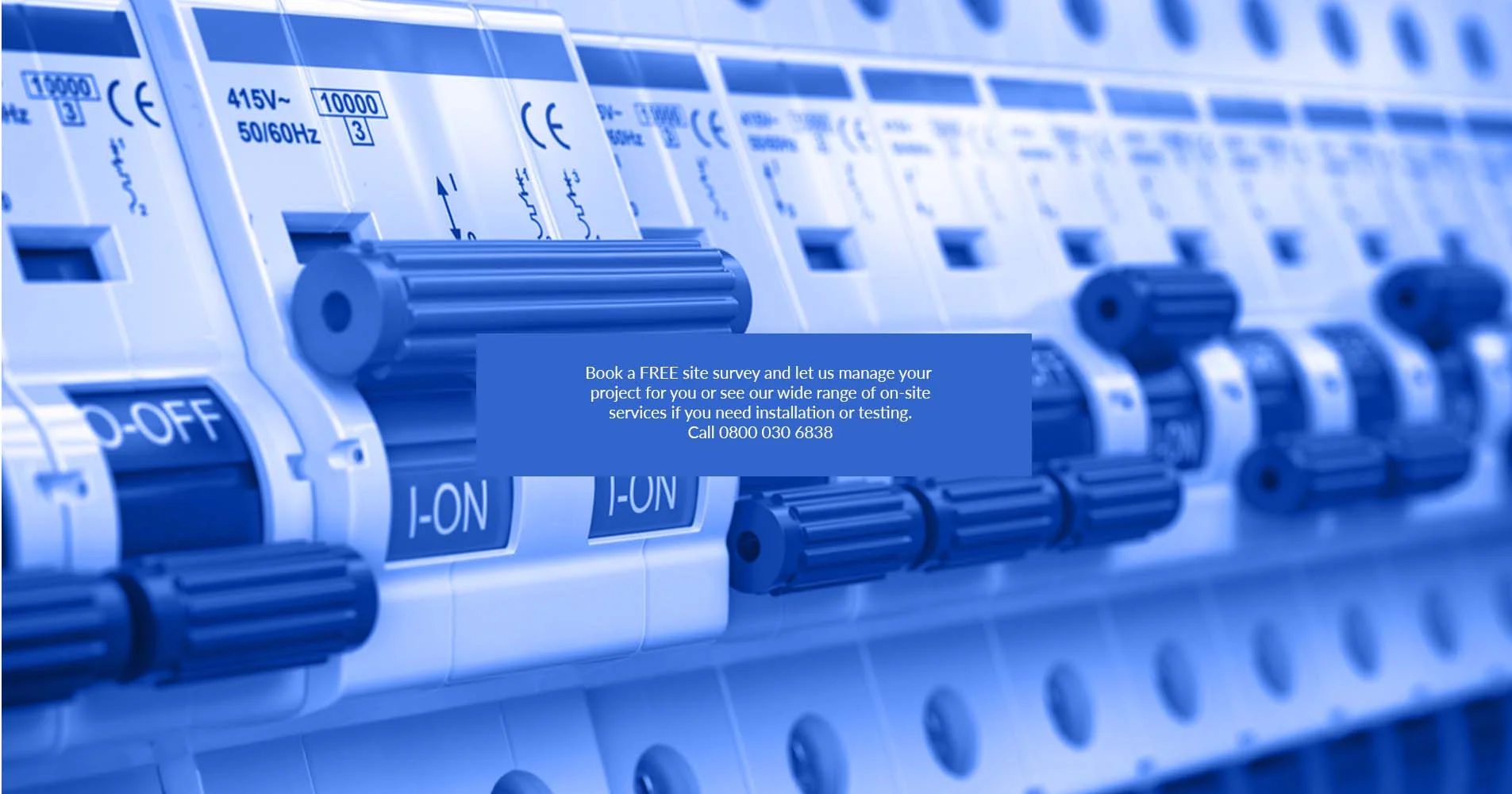 Server Room
UPS

Solutions

Most organisations have an on-site IT closet, small computer room or larger server room facility to provide a managed and secure environment for their IT server operations. Server rooms continue to play an important role for organisations who do not want to migrate all their services to a Cloud datacentre or want to operate a hybrid IT infrastructure for security and resilience. The projects team at Server Room Environments range covers from single UPS systems to complete server room UPS solutions including their design, electrical installation and commissioning, 24/7 remote monitoring and annual UPS maintenance contracts.
Power Protection for Server Networks
There are two approaches to providing power protection within a server room environment. The first is known as a 'centralised' power protection plan. This involves sizing an uninterruptible power supply based on the maximum breaker sizes within the sub-distribution panel within the room. The UPS system may power the entire board or critical circuits run from the board i.e. IT, lighting and cooling. Small server rooms may require UPS ranging in size from single phase 10kVA UPS systems to larger three phase uninterruptible power supplies.
The second approach is known as a 'decentralised' UPS strategy using individual UPS systems are installed within the server cabinet. Most UPS manufacturers off dual-format line interactive and on-line uninterruptible power supplies for this type of application from 1kVA upwards. Dual UPS can be installed either as a tower unit or as a 19inch rack mount format that can be installed on a shelf or on slide-out rails in the server cabinet. The battery packs for these types of UPS system are also dual format and can be installed in multiple combinations to provide long runtimes.
Whether the UPS is installed in a centralised or decentralised format consideration must be given to power distribution and its management. This is done via power distribution units (PDUs) powered from the UPS output and installed inside the server cabinet (normally on the rear of the frame). PDUs can be single or three-phase and offer intelligent energy monitoring and remote-control capabilities.
Typical Server Room IT Systems
IT servers
Network peripherals

VOIP

or

PBX

phone systems
Internet of Things WiFi, hubs and routers
Server Room Environments provide a free of charge survey for server room UPS installations and provide a complete electrical installation service including power distribution. We can also provide maintenance contracts on UPS systems, battery testing, removals, relocations and disposals.
Server Room Energy Costs
Most organisations refresh their IT and server equipment within 3-5 years of installation but continue to run their core infrastructure for 5-10 years or more. This approach will ensure the organisation runs the latest IT systems but can lead to lower energy efficiency within the facility.
One of the quickest ways to improve energy efficiency is to review the cooling system in use. In a small server room this is often a wall or ceilinged-mounted air conditioner. Inefficient air flow will lead to greater energy usage. Within a rack cabinet typical air flow issues can arise when blanking plates are not used or the rack cabinets are not arranged appropriately. If there is a suspended ceiling or raised access floor, then seals should be checked to ensure the cooled and conditioner air flow to the server cabinet is as effective as possible.
UPS systems can also provide opportunities for energy improvements. Transformer UPS systems tend to operate around 70-75% efficiency and over a small load profile. Modern transformerless uninterruptible power supplies can reach operating efficiencies of 96% or more in on-line operating mode.
Other core critical infrastructure systems can also be checked including lighting arrangements.
Typical Server Room Systems
Air conditioning
Hot aisle/cold aisle containment
Legacy

UPS

system upgrades

LED

Lighting and emergency lighting systems
Heating, ventilation and air conditioning systems
Energy metering and management systems
The Server Room Environments team includes certified consultants who can provide a complete review of your server room. They can review your installation regarding resilience and the removal of single points of failure and identify areas for improving energy efficiency within the facility.
Your Server Room Power and Energy Experts
Server Room Environments has years of experience installing server room systems that are energy efficient and resilient. We have built an enviable reputation for our power and energy knowledge and provide a truly manufacturer independent consultancy style service to our clients. We provide service and maintenance contracts for uninterruptible power supplies, air conditioners and cooling systems.
For a site review simply contact our projects team.