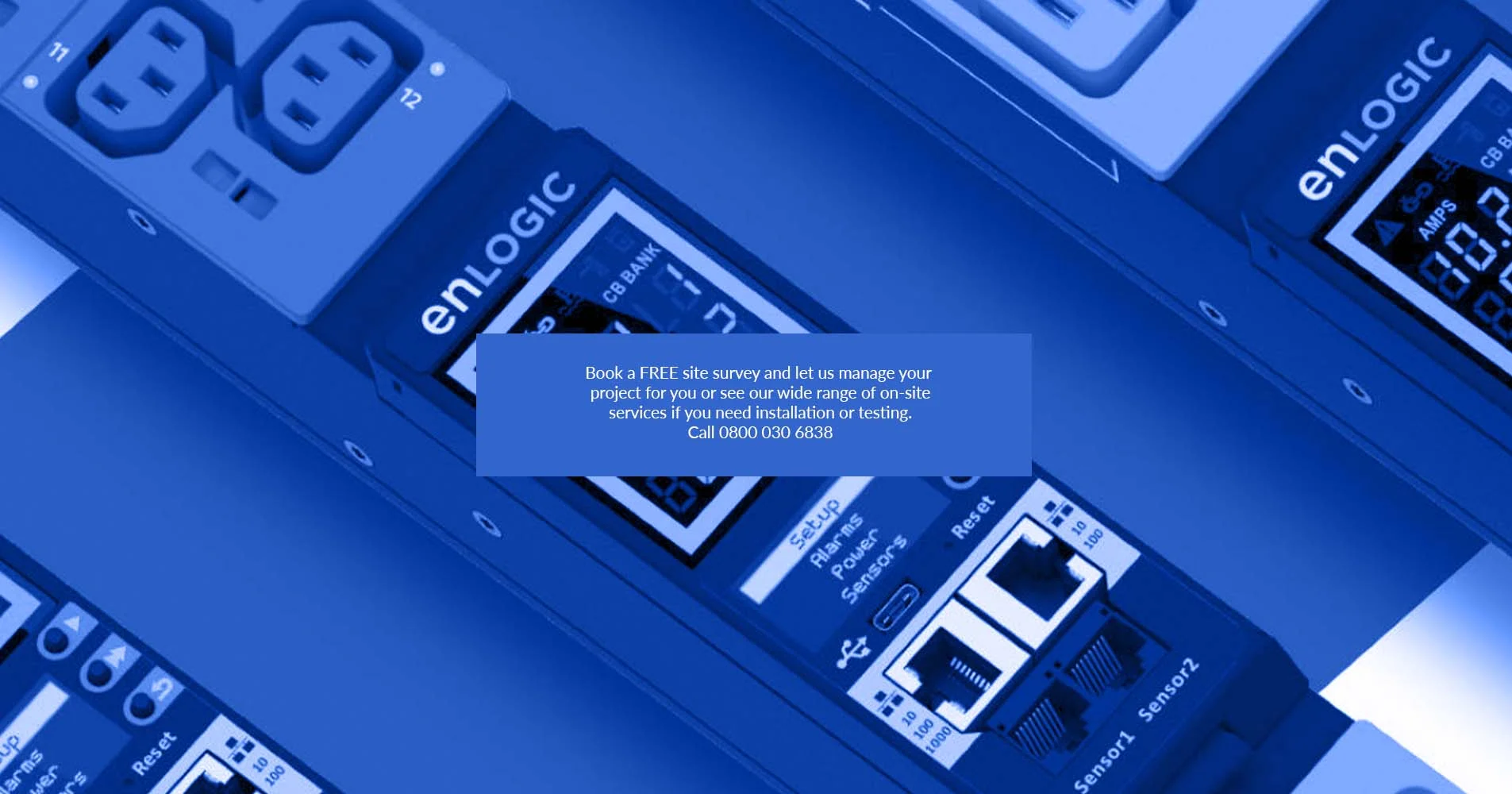 Inline Energy Meters
Inline energy meters make use of the network management features from an intelligent PDU and use 'plug and play' or hardware connections. The single and three phase energy meters can provide a range of power related information including volts, amps, kVA, kW, kWh and power factor and provide billing grade level accuracy within +/- 1% for colocation datacentre racks and server clients.
Inline Energy Meter Installation
Inline energy meters can generally be added to existing installations quickly whether they have a PDU already in place or not. They can be useful additions when upgrading any server room or datacentre and provide both real-time and network metering and monitoring to assist load balancing, capacity planning and avoid overload conditions. Up to 6 external sensors can be added to each inline energy meter for temperature and environment monitoring.
For more information on our range of inline energy meters please contact our projects team.