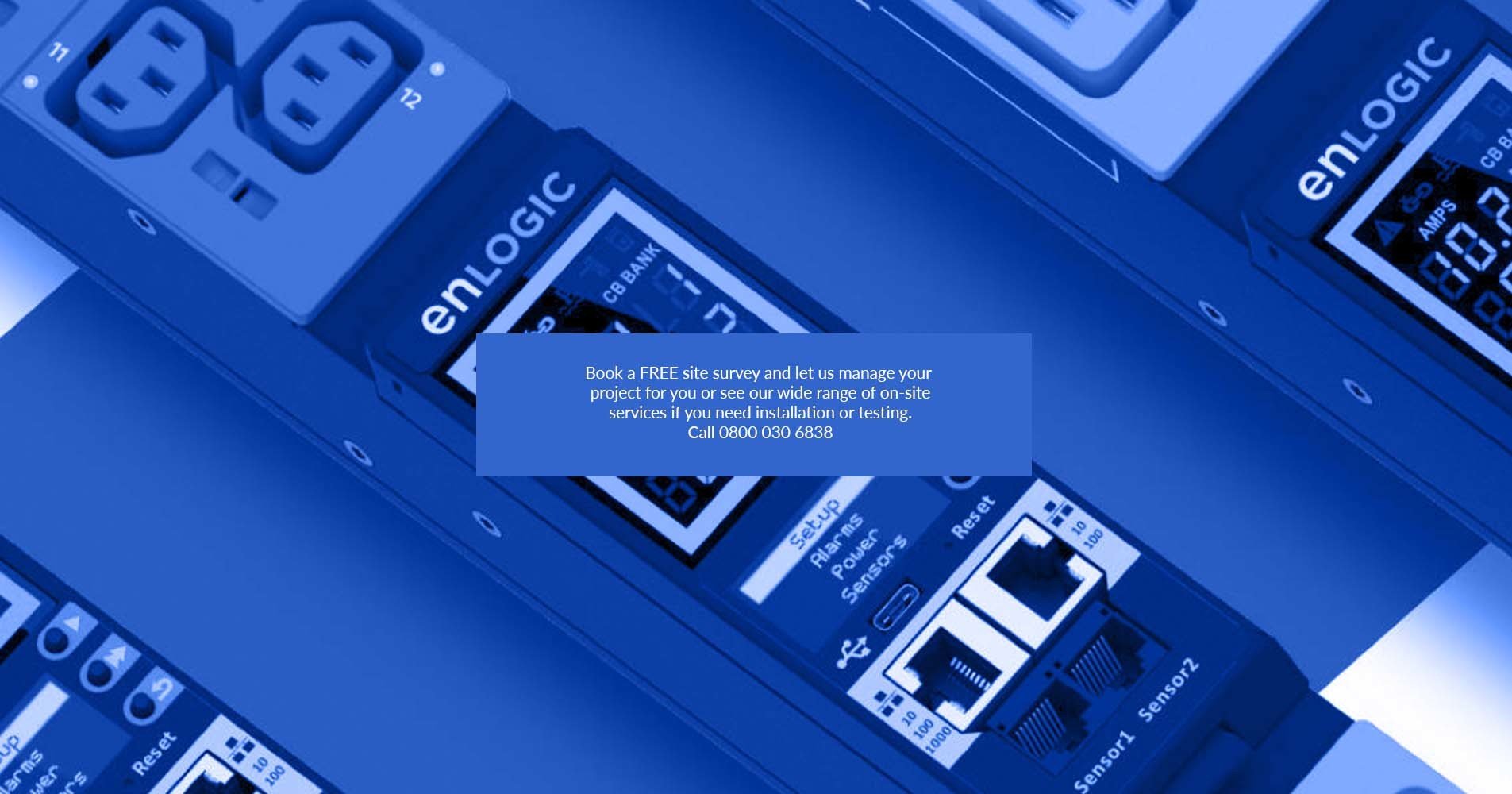 Switched PDUs
Switched PDUs provide the ability to toggle or switch on or off individual outlets on the PDU power strip. This provides a way to load shed demand and remotely reboot connected servers and IT devices. The power distribution may also incorporate a metering function either for the total PDU or at individual socket levels.
Switched Power Distribution Unit Installations
Switched power distribution units (PDUs) have network management cards (NMC) to allow them to integrate into a local IP network for remote monitoring and control. The local NMC card will typically provide information via a built-in display (LCD or LED).
The use of switched PDUs is important in larger server rooms and datacentres due to the metering information provided for capacity planning and the ability to monitor and control loads in real time. The switched PDU provides individual outlet socket as well as complete PDU switching capabilities.
Using a switched PDU allows network and datacentre managers to remotely control servers and IT accessories powered from a PDU over a very wide area network of installations. Remote switching can also be safer than entering a rack cabinet in order to manually disconnected a power cord.
The PDU will be designed for either horizontal installation or vertical installation and will have corresponding form factor. Please see the individual product specifications.
For more information on our switched PDUs please contact our projects team.