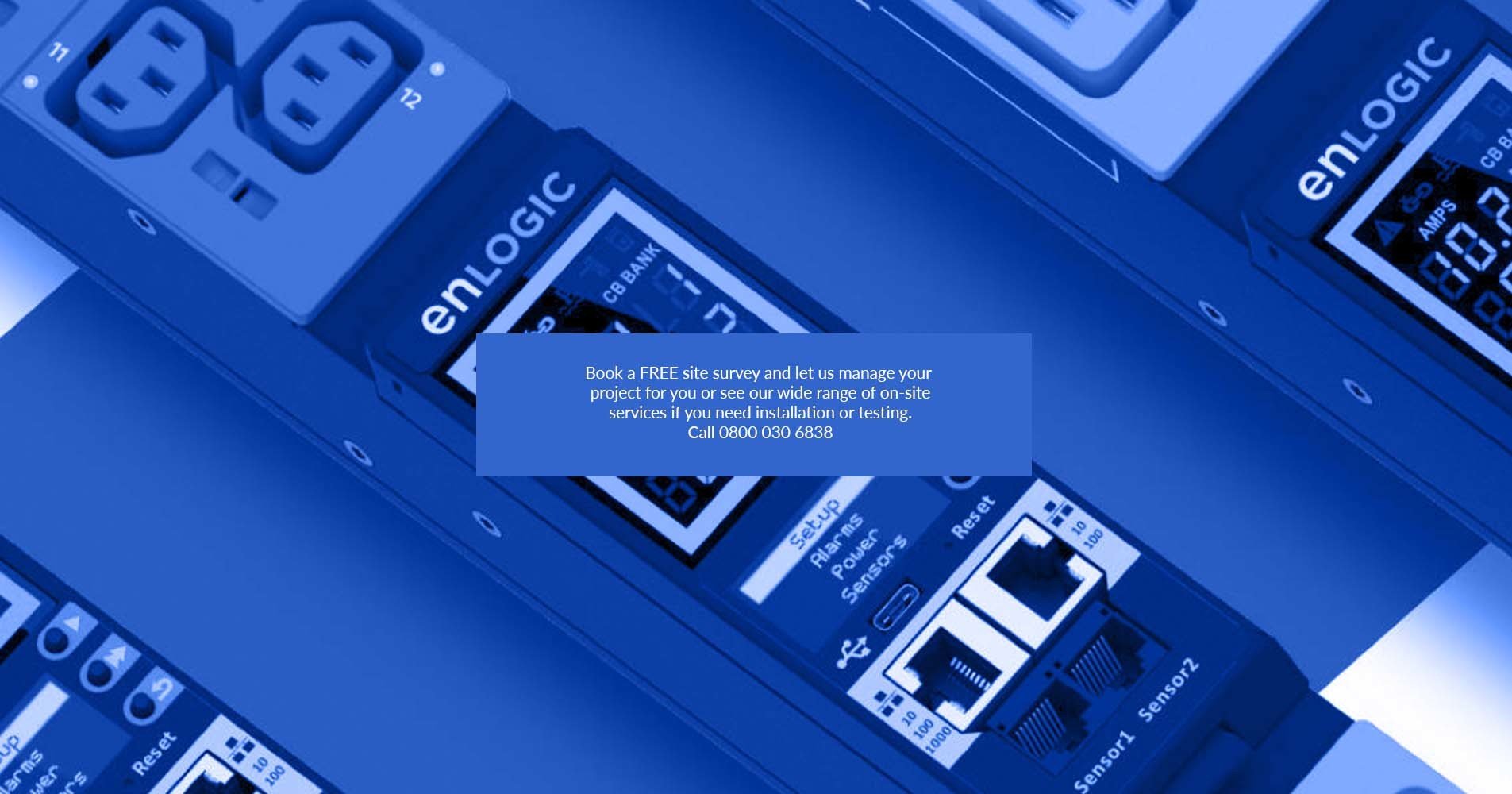 Metered PDUs
These metered PDUs provide real-time measurements of the loads connected to their outlet sockets via remote connection to an IP network and PDU monitoring software. The active metering information available from these power distribution units can be used to optimise power loading, energy usage and circuit protection.
Metered Power Distribution Unit Installations
Metered power distribution units (PDUs) can integrate into PDU remote monitoring software and data centre infrastructure management (DCIM) packages to provide power and energy usage information and critical alerts.
The PDUs may have a load indicator LED to indicate a general total overload of the PDU based on factory set or user-defined thresholds. The intelligence built into these monitoring devices may include a network management controller unit and the ability to flash upgrade software in real time.
The metering information provided can help to avoid overloads by the connected devices and avoid a possible circuit breaker trip from the plugging in of additional IT loads when the current power demand on the power strip is already close to its maximum. The device may include an LCD display for local metering information.
The PDU will be designed for either horizontal installation or vertical installation by fixing to the vertical pillars of a server rack or data cabinet.
For more information on our metered PDUs please contact our projects team.