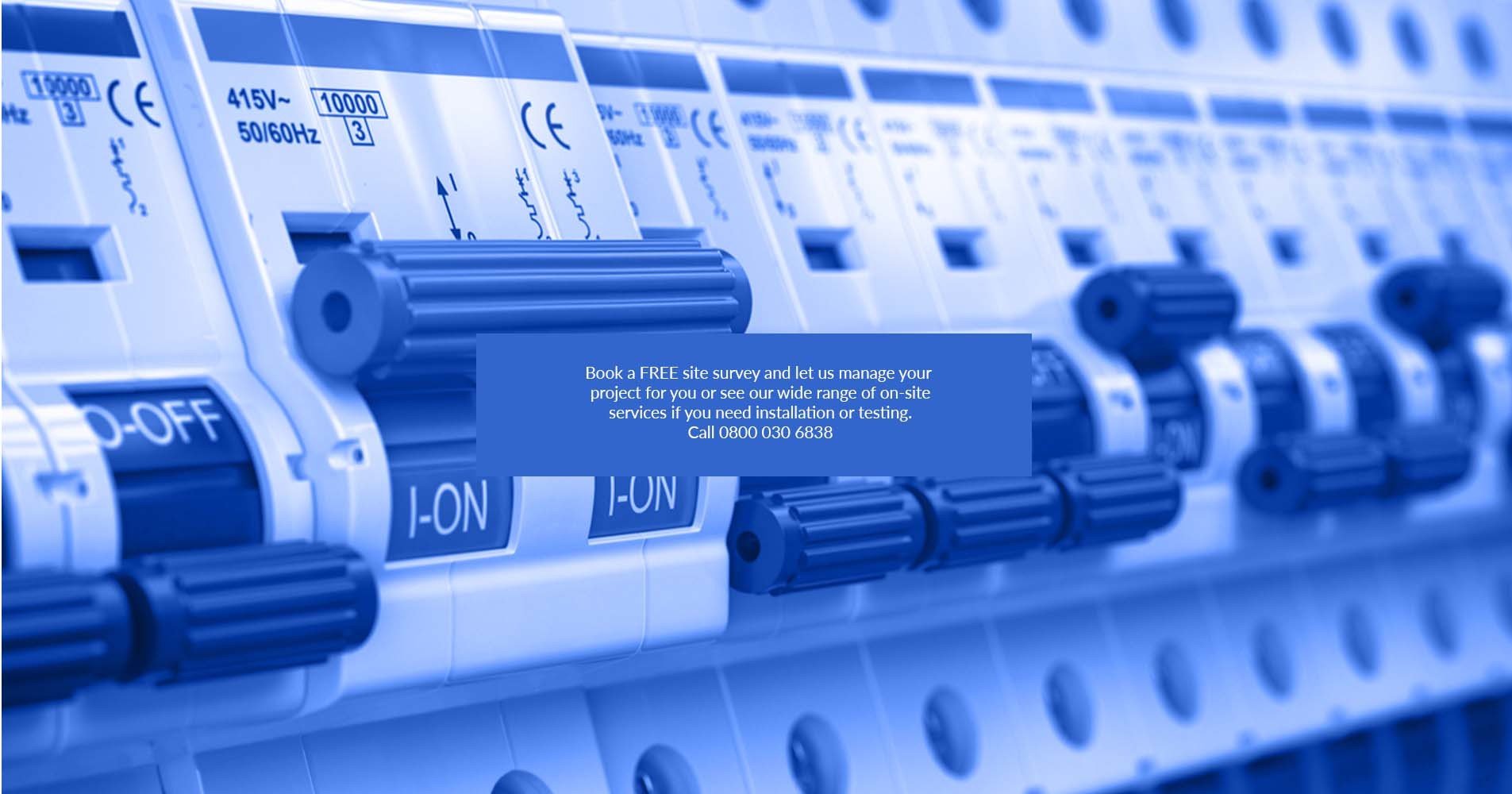 Datacentre
UPS

Power Protection Solutions

The projects team at Server Room Environments provides a complete project management service using the latest energy efficient, sustainable and eco-friendly power technologies. We can design and deliver power protection plans for any size of datacentre UPS including complete electrical installation, commissioning, site testing, training and 24/7 maintenance contracts. Our experience covers single and three phase datacentre UPS systems, modular transformerless and transformer-based uninterruptible power supplies, standby power generators, static transfer switches, power distribution units and LV switchboards; the complete critical power path to the incoming building transformer or substation to the IT loads.
Datacentre Power Protection
Designing a power protection plan for a datacentre is very similar to that of a server room but on a much larger scale. Most plans refer to protection of the critical power path. This follows the route of electrical supplies from the building incomer and point of common coupling (PCC) to LV switchboards and then its distribution around the datacentre facility. Larger mega-sized datacentres may have their own HV/LV transformer connection.
Datacentres typically look for redundancy in their critical power path and cooling systems designed using the Tier principle from the Uptime Institute. Datacentre resilience can be described in terms of the levels of redundancy provided in their design. The levels start with Tier 1 and basic protection of the critical power path with no redundancy and move up to Tier IV which provides multiple redundancy levels including connection to the grid from two separate transformers (2N: A and B supplies).
The back-up power element within a datacentre will generally consist of an uninterruptible power supply and standby power generator. These may be arranged as single or N+X redundant installations with the UPS system housed in a plant room along with its battery set or within the data hall itself.
The biggest growth trend in datacentre power protection is the adoption of modular UPS technologies. Modular UPS systems can achieve operating efficiencies of 96% or greater in full on-line mode and maintain this over a wide load profile (from 25-100%). Traditional transformer-based UPS systems achieve around 70-75% operating efficiency and only when around 80% loaded. In a datacentre environment, modular UPS systems provide more opportunities to save energy through right-sizing the load and prepare for future expansion. A modular UPS frame can be installed along with all the necessary switchgear and power distribution to accommodate future expansion through the installation of additional UPS modules.
Typical Datacentre Power Installations
Rack mount on-line

UPS

systems
Centralised and modular

UPS

systems
Standby Power Generators
PDUs and rack cabinets
LV switchboards and

UPS

maintenance bypasses
Server Room Environments can advise and deliver projects on all aspects of a power protection plan. We even provide this as a consultancy service for client datacentres who simply want us to act as a UPS consultant and project manage a tender bid process.
Datacentre Energy Monitoring
The Server Room Environments team consists of power engineers and energy consultants who have achieved CDCDP and CDCEP status. The courses our engineers passed mean that they have a greater awareness of datacentre design and how to improve energy efficiency within them.
Our energy engineers provide a free of charge site survey during which they can identify areas for energy usage improvement. Server Room Environments can also advise on competitive electricity supplies, renewable power usage and energy storage systems.
During an initial datacentre walk-through our engineers will review the hardware systems in place, their technologies, age and energy efficiency performance. If the datacentre has a data centre infrastructure management (DCIM) suite this may provide further analysis on the load profile and energy usage down to the individual socket level/outlet of intelligent PDUs.
Our energy consultants will also look at the cooling air floor. Often this provides 'hidden' areas for improvement in terms of reducing the load on the air conditioning system and/or ensuring the servers and their cabinets are arranged to optimise air flow and cooling. The use of blanking plates and rack cabinet arrangement will be reviewed as will suspended floor seals and ceiling voids if the ceiling is suspended. Air conditioner ducting will also be inspected for air flow efficiency and thermal images taken or models created to further analyse the datacentre environment.
Core supporting electrical systems may also be reviewed this can include the use of LED lighting and its arrangement in the floor air, access and security arrangement and administration offices outside the data halls. If necessary additional energy monitoring can be installed as a temporary or permanent measure.
Typical Datacentre Critical Infrastructure Projects
Air conditioning and cooling systems
Hot aisle/cold aisle containment
Legacy

UPS

system upgrades
Air conditioning upgrades

LED

lighting installations
Energy metering systems
Refurbishments
The Server Room Environments team includes certified consultants who can provide a complete review of your server room. They can review your installation regarding resilience and the removal of single points of failure and identify areas for improving energy efficiency within the environment.
Your Datacentre Power Management and Energy Efficiency Experts
Server Room Environments has built an enviable reputation for its expertise in datacentre power protection and energy efficiency. We provide an outstanding customer service including 24/7 technical support and fast-response maintenance contracts. In addition to our electrical installation services, Server Room Environments can also provide temporary power supplies including load banks and containerised systems. These can assist during commissioning, maintenance or as additional emergency measures. We also provide third party inspection and testing services. Please contact our projects team for a site power protection or energy efficiency review.