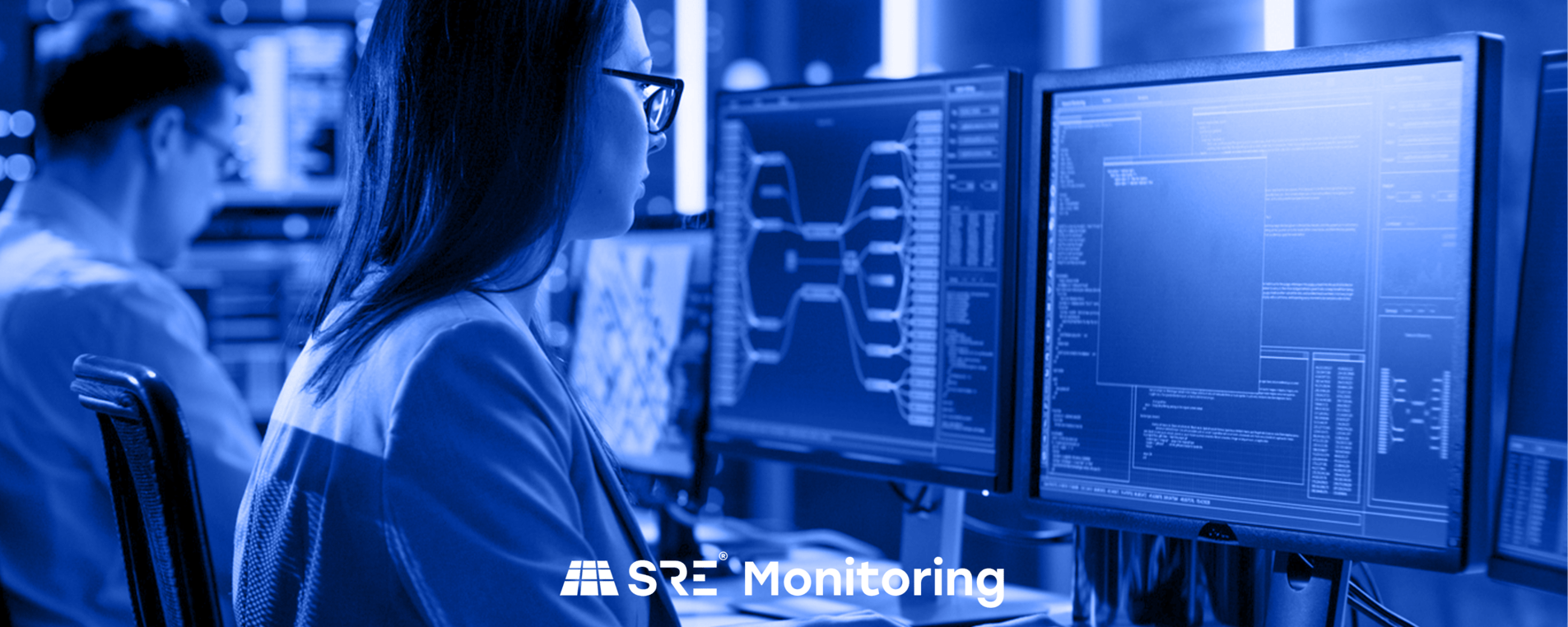 Server Room Monitoring Systems
When it comes to critical environments like server rooms and datacentres you need the right monitoring solution and one that allows both local and remote management and control of your IT and associated hardware. Our monitoring solutions can alert for temperature, humidity, water, tamper, cooling, power, intrusion and security issues that could disrupt operations. Our room monitoring solutions include room and rack level solutions and remote site 24/7 system monitoring.

Monitoring section(s)
Server Room Temperature Monitoring Solutions
One of the principle aspects of any critical IT environment to monitor is the temperature and humidity. Server rooms and datacentres typically house many thousands of pounds of IT hardware, processing and storing data. Whether this is within an enterprise-type datacentre or Co-location (Colo) datacentre, it is imperative to monitor the temperature within the room.
A rise in air temperature can indicate a failure within the HVAC cooling system or a hot-spot within a server cabinet or in-row server cabinets which could lead to server failure or a potential fire hazard. Early indication of a temperature rise allows early intervention and diagnostics which can lead to the saving expensive equipment (shutdown to prevent damage) and the continuous operation of the IT facility. High humidity can also indicate potential failures in the HVAC system leading to corrosion, rusting of metal surfaces and contacts and damage from water leaks in the cooling/sprinkler system. High server room humidity can also lead to static electricity build-up which can result in hardware damage.
Server Rack Monitoring Systems
A server room monitoring system from Server Room Environments will consist of a set of sensors, a monitoring platform and software package including the following elements:
Door contact sensors (entry doors and server racks)
Air movement, sound, temperature and humidity sensors
Server room temperature alarm
Fuel and leak detection with extra-length sensor cables to reach other rooms and voids
Rack temperature sensor
Installation formats including rack mount, wall mount and server cabinet pole mount
Sensor powering via Power over Ethernet (PoE),

USB

or DC power cables (12/24/48Vdc)
A central server room monitoring platform with built-in dry signal contacts, front panel

LCD

(

OLED

) and interface options including: electrical power, lighting, security and fire alarms. The central monitoring platform may have its own built-in battery backup or be protected by a

UPS

system and may store data locally on drive/memory set or upload on a regular basis to a Cloud-based platform. The data should also be available in real-time for an instant overview.
A server room monitoring software package that can be configured for use with tri-band

GSM

modems and

SNMP

TCP

/IP or Modbus

TCP

network interfaces (hardwired or WiFi) for remote alerts (via text message, telephone call or email) and Data Centre Infrastructure Management (

DCIM

) packages including Schneider, Emerson, IO, Nlyte, iTracs, HP OpenView,

IBM

Tivoli, CA,

BMC

, IO, Modius,

MRTG

, Cacti, Nagios, Zenoss, ManageEngine, Ipswitch WhatsUp, Paessler

PRTG

, Solarwinds and many more.
When an alarm condition occurs it is important to get a quick overview in order to assess the situation and decide on a course of action. For this, Server Room Environments can also provide a visual link via a web-cam or IP-camera video connection into the room.
Typical applications for an environment monitoring system include:
Server rooms
Datacentres
Telecoms switch rooms
Security/

CCTV

equipment rooms

HVAC

closets
Stand -alone server racks
Industrial cabinets
The Internet of Things and rise of Edge computing places a greater reliance on localised IT systems whether coupled to Cloud computing or not. Server Room Environments can provide local and remote monitoring at the room, rack and critical system levels to ensure system uptime and connectivity.
For more information on our server room monitoring solutions please contact our project team.