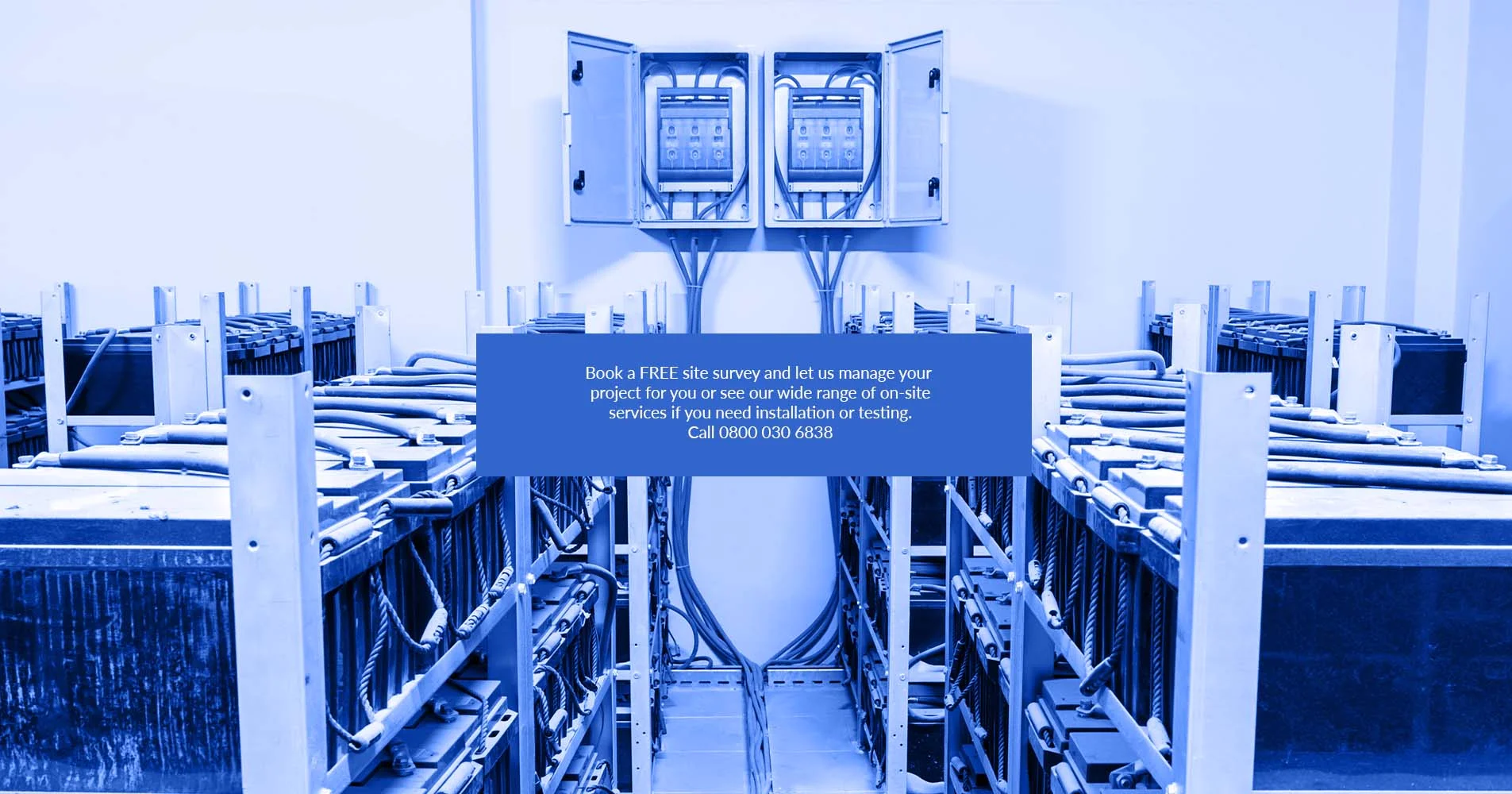 UPS

Maintenance Contracts

At Server Room Environments we provide one of the most comprehensive UPS maintenance and battery service ranges in the industry. We have a standard range of UPS maintenance contracts with optional extras to allow your UPS service plan to be customised for your site.
UPS

Maintenance

Server Room Environments is a customer-engineering led organisation and our team has built a substantial reputation for UPS maintenance, technical support and response times. We offer the best third-party independent UPS maintenance contracts in the industry to make sure your UPS systems keep running and your business is protected. Our UPS maintenance checklist are designed for APC by Schneider, Borri, CertaUPS, Chloride, Eaton, Emerson, Huawei, Legrand, Liebert, Riello, Vertiv and other UPS companies.
Emergency Callout Response
With a UPS maintenance plan from Server Room Environments you get 24/7 support and emergency call out of a power engineer to site to investigate the UPS problem. We provide a 24/7 service and our technical support and engineering team are always available.
UPS

Preventative Maintenance Visits

Our clients typically run 24/7 operations and the health of their UPS system is a key aspect of their business continuity plans. In addition to emergency response maintenance contracts we provide routine preventative maintenance visits and health checks for client UPS systems covering a range of manufacturers and brands.

UPS systems require annual inspections and service visits to check on consumable parts including batteries, fans and capacitors. A UPS preventative maintenance visit allows our power engineers to inspect the UPS system and ensure your business is protected from power failures. A typical maintenance visit will include a visual inspection the uninterruptible power supplies on site and their battery sets, UPS maintenance bypass arrangements, LV switchgear and network/remote monitoring system, as well as available firmware logs and histories. Thermal imaging can be used to identify switchgear 'hot spots' and additional battery testing as required.
UPS

Maintenance Plans

At Server Room Environments our power engineers are manufacturer certified for the systems we supply and maintain. They are assisted by our technical support and a wealth of knowledge built-up in the business and covering many brands and manufacturers of UPS system.
UPS

Maintenance Contract
Platinum Level
Gold Level
Silver Level
Bronze Level
Preventative Maintenance
1 per annum
1 per annum
1 per annum
–
Emergency Response
4 clock hours
8 working hours
12 working hours
best endeavours
24/7 technical hotline
included
included
included
working hours
Firmware upgrades
included
included
included
–
Labour cover
included
included
included
–
Parts cover
included
included
included
–
Battery Cover
extra cost
extra cost
extra cost
–
On-site Crash Kits
option
option
option
option
247 Remote Monitoring
option
option
option
included
Monthly Status Report
option
option
option
alerts reported
Individual Battery Testing
option
option
option
–
Load Bank Testing
option
option
option
–
Thermal Imaging
option
option
option
–
Bespoke UPS maintenance and Service Plans can be quoted for on request.
For clients looking to have a fixed response time within their UPS maintenance we can offer a 'Diamond' level service. For some sites, faster response times up to 2 clock hours may be available dependent upon the distance from the site of a UPS maintenance engineer or service depot.
Flexible
UPS

Maintenance Payments

At Server Room Environments we lead the way in power protection services. Unlike most UPS maintenance and service companies, we offer more than one payment term and method. Clients can choose to pay for their UPS maintenance contracts on a monthly, quarterly or annual basis with discounts for direct debit payments. Our flexible payment terms allow clients to spread the cost of their UPS maintenance and still retain the peace of mind that comes from knowing their systems are protected by the Server Room Environments Team.

To access our UPS maintenance plans please contact us and let us know the make and model and year of installation of the UPS you have installed. If you have access to the service history, we can then make an assessment and provide a price for a health check inspection or UPS maintenance contract. If we cannot take on your UPS for maintenance due to its age and/or spares availability we may be able to offer a trade-in and upgrade to a more compact and energy efficient system.