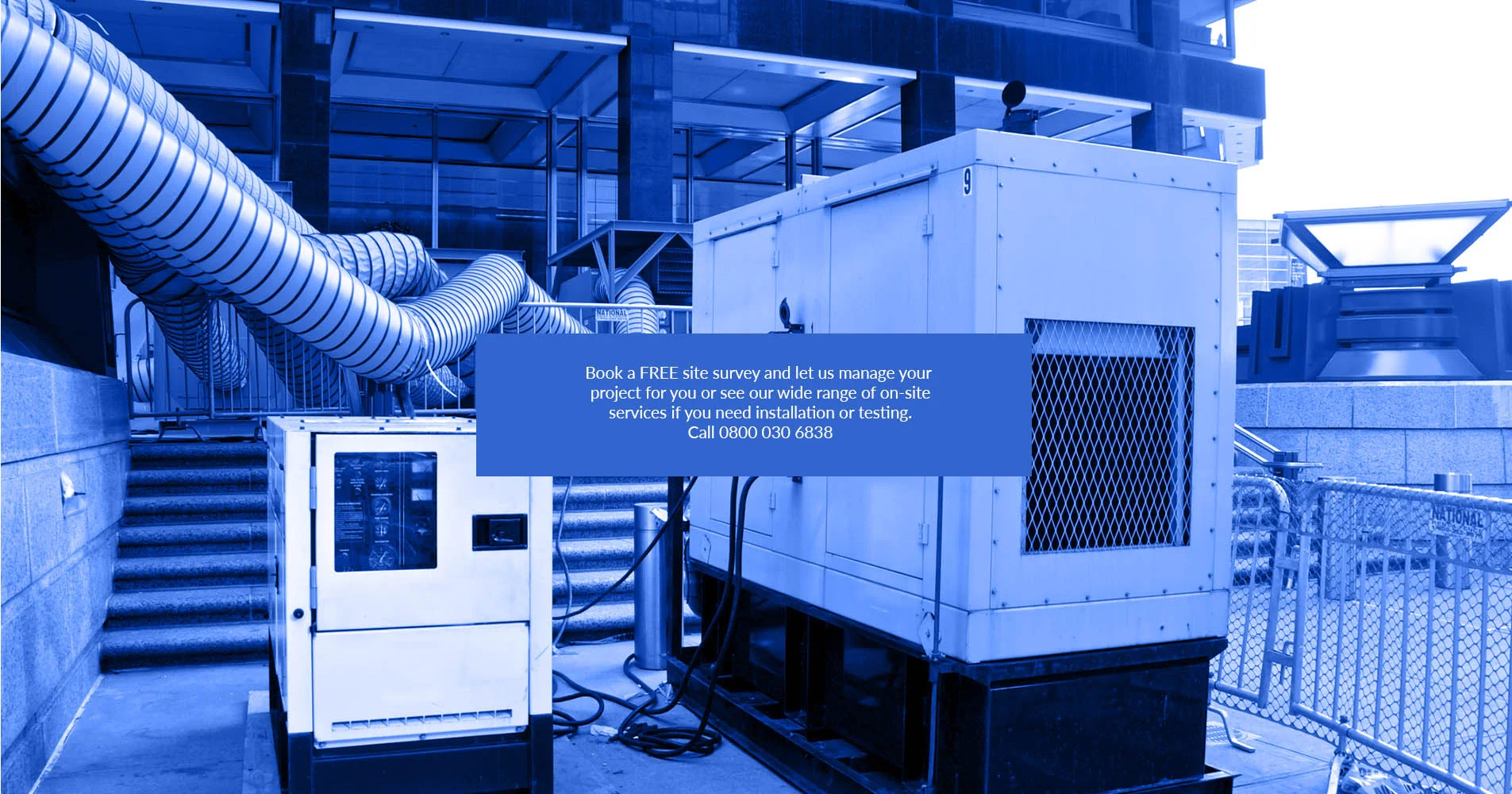 Load Bank Testing
Load bank testing is a key stage in the commissioning of a large server room or data centre power protection plan. Load banks can also be used during preventative maintenance work or fault finding. Testing with a load bank is the only way to fully test a back-up power installation without risk to the critical IT load.
Load Testing
UPS

Systems and Standby Power Generators

Uninterruptible power supplies and standby power generators provide protection from mains power outages and keep building critical IT systems running. When a mains power problem or power outage occurs, the UPS system must be capable of instantaneously powering connected loads from its battery set and the generating set has to start and come up to full power within a very short time frame.

Over 80% of UPS system failures are due to batteries. Generators can fail to start due to a start-motor battery failure, air block in the fuel system or even a breaker left open during routine maintenance. Regular testing of your UPS system and generators is therefore vital to ensure the overall health and ability to perform for your installation.

Most sites run their generators on a monthly basis and for some organisations and locations this is a mandatory requirement. Preventative maintenance visits and inspections may be made annual or bi-annually. The same practice can be adopted for uninterruptible power supplies. During these inspection visits the power systems should be tested under load but using the connected systems could lead to damage and downtime if there is a failure.

Using a load bank solves these issues as it provides a 'dummy' load with which to test your generating set or uninterruptible power supply. For generators run at less than 30% of their rated kW capacity, regular load bank testing at full capacity is recommended to ensure that the system can generate the rated horsepower whilst maintaining temperature and pressure levels within acceptance tolerances.
The Benefits of Load Bank Testing
Load banks provide a substitute load onto the UPS or generating set and any associated LV switchgear, cabling and maintenance bypass systems. Load banks are normally of the resistive power type and are self-contained cabinets with internal cooling and ventilation to allow heat into the environment. Load banks are normally placed outside of a building with temporary power cables run to the location of the power system to be tested.
Testing using a load bank provides important benefits for a critical power installation:
Provides a means to increase the kW load on a system using set increments
Integrity tests the power protection system installation using a simulated load
Allows problems to be rectified and prevents expensive downtime or load damage
Tests the installed runtime capacity and duration (

UPS

batteries or generator)
Test the ability of the generator to start-up in a timely manner and clears carbon deposits
Provides the facility to run a generator at full power and temperature
Provides the opportunity to compare historical performance data for a variety of readings including: kW load, amperage, AC voltage, frequency and oil pressure
The load bank normally delivered and installed by a specialist logistics team, with the temporary power cables installed and connected by our power engineers. The load bank testing itself is arranged to coincide with the commissioning or maintenance of the UPS system or generating set. Load bank testing can be used for Site Acceptance Testing (SAT) during commissioning, Factory Acceptance Testing (FAT) or as part of annual preventative maintenance routines.
Following completion of a load bank test, our projects team arrange for the load bank to be disconnected and removed from site. Load banks are available for hire and delivery across the UK and Eire. We also supply systems for sale and fixed installations for on-site test facilities.
For more information on our load bank testing services please contact our projects team.