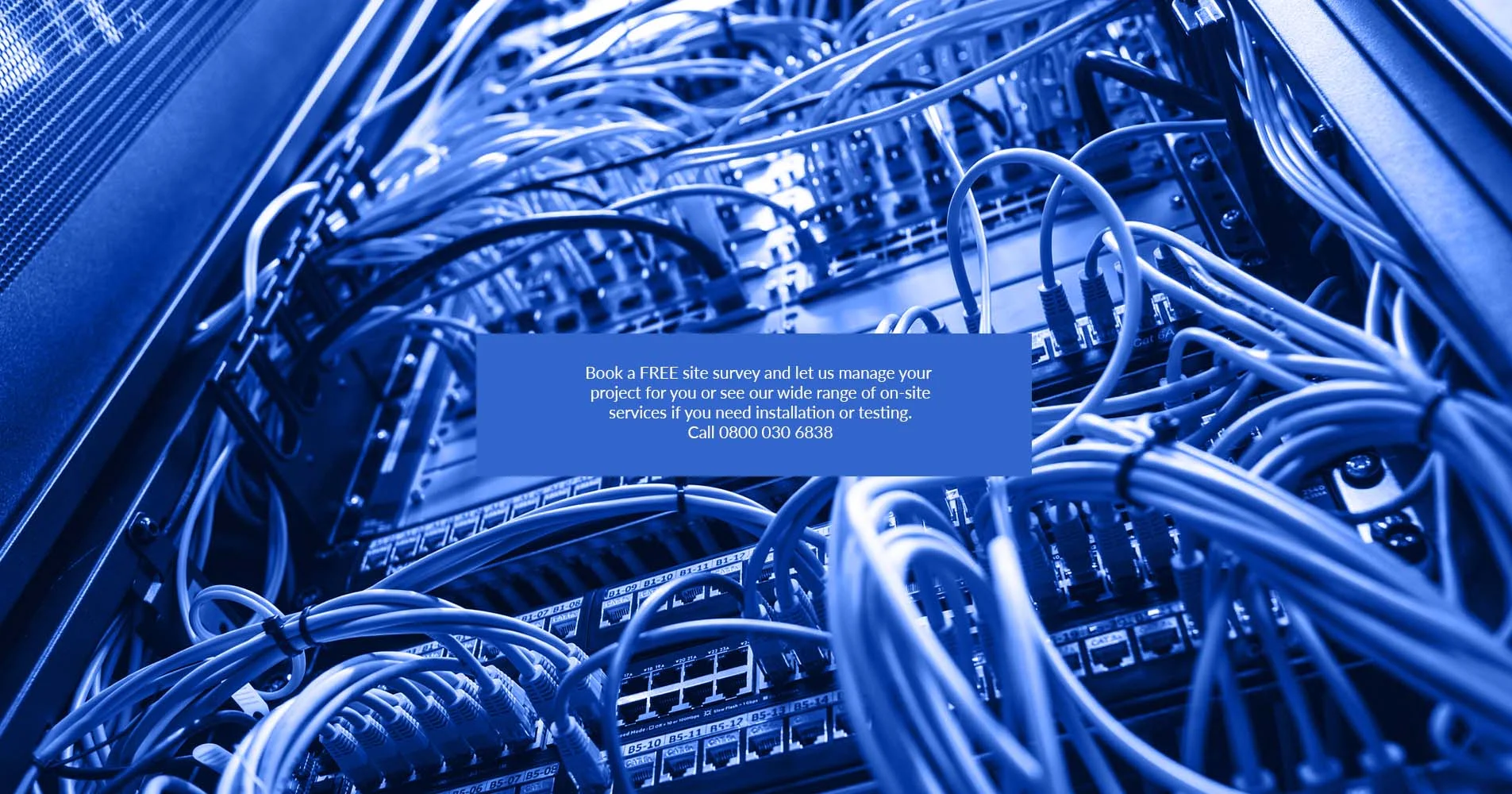 Server Room Data Cabling
Server Room Environments provide complete server room and comms room installations including all forms of network cabling. We make sure that we install the right network data cabling system for your applications today. A cabling system that is secure and that can be easily managed today and in the future as your IT infrastructure expands and adapts to changing technologies.
IT Room Network Data Cabling
We design cable networks using structured data cabling systems from well-established and market leading manufacturers such as HellermanTyton. Our network cabling engineers are trained and experienced in the installation of server cable types such as Coax, optical fibre, CAT5e, CAT6 and CAT7 server room structured cabling.
At Server Room Environments, we provide a complete approach to server room and comms room design and installation including:
Complete project management
Existing IT infrastructure audits and reviews for optimisation
Design, planning and installation of comms and server rooms including working with third-party suppliers and contractors
Server cabinet and rack enclosure capacity planning, room layout(s) and cabinet deployment within a facility
Installation, layout, routing and termination of communications and network cabling including CATx, optical fibre backbones,

CCTV

AV, co-axial and traditional telephony cables
Design, planning and installation of wireless WiFi networks
Network uptime and alert monitoring on a 24/7 basis
Third-party software and hardware management
Server room cable management systems
Data Cabling Services
Network cabling is just of the services we provide at Server Room Environments. We can supply all the cabling materials and terminations including labelling, colour coded cables, conduits and cable trays and patch panels. For final security, we also provide integrity testing to make sure every cable termination and cable length is correct and ready to provide a secure link for all your data and IT traffic.
For more information on our network and data cabling installations services please contact our projects team.