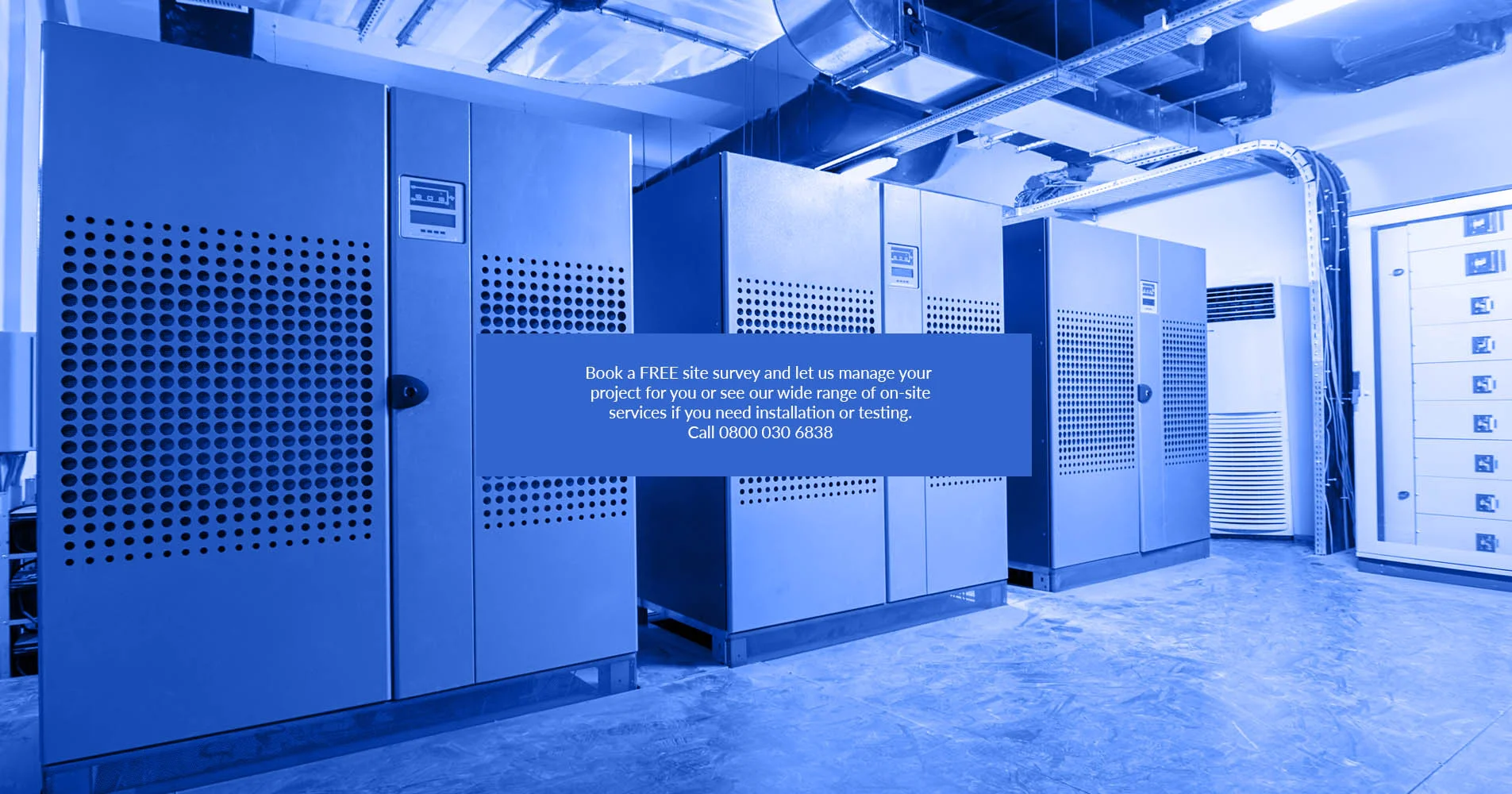 UPS

Site Surveys

A UPS site survey is an important service provided by Server Room Environments and will ensure that your power protection installation is completed to specification, time and budget. The surveys are completed by our power management specialists who follow a site survey audit process to identify the right UPS and backup power solution for your application.
UPS site surveys can be undertaken for new UPS installations or installations looking for a UPS relocation service, decommissioning, health check, battery testing and replacement or a UPS maintenance contract. When considering third-party supplied uninterruptible power supplies and generators for a maintenance contract we will also survey the installation prior to providing a maintenance contract offer.
Typical areas covered during a
UPS

site survey include:
load size, age and operational history in terms of power problems
future-proofing in terms of future growth and upgrade plans
resilience and redundancy levels, operational efficiency targets and bypass arrangements
the physical environment and any room restrictions
preferred battery options (lead acid or lithium-ion) and runtime expectations
electrical switchgear, supplies (single and three phase) and power distribution
standby power arrangements including generating sets
network connectivity and remote monitoring
site requirements in terms of Health & Safety,

RAMS

, security and work permits
delivery and logistics including site access, planned routes, access times and permits
environmental considerations in terms of sustainability, working life and audible noise
maintenance contract and technical support requirements
additional works: load bank testing, temporary power and thermal imaging
existing

UPS

and generator system trade-ins, and battery recycling
Server Room Environments provides site surveys free of charge across the UK and Eire and typically responds to request for a survey within 24 hours. The surveys are free of charge provided they can be completed during normal working hours and within the routine work schedules of our project managers.
We also provide audits and surveys covering: energy storage systems, energy efficiency, power quality, air conditioning and fire suppression system installations.
UPS

Survey Process

UPS site surveys can typically run from one to two hours depending on the size and complexity of the site and load requirements. Post survey, our projects team will provide a costed proposal and report outlining the work required.
UPS

System Leasing Facilities

As a major cooling and power systems supplier, we also have access to competitive finance facilities and can provide lease-purchase and 'as-a-service' proposals.