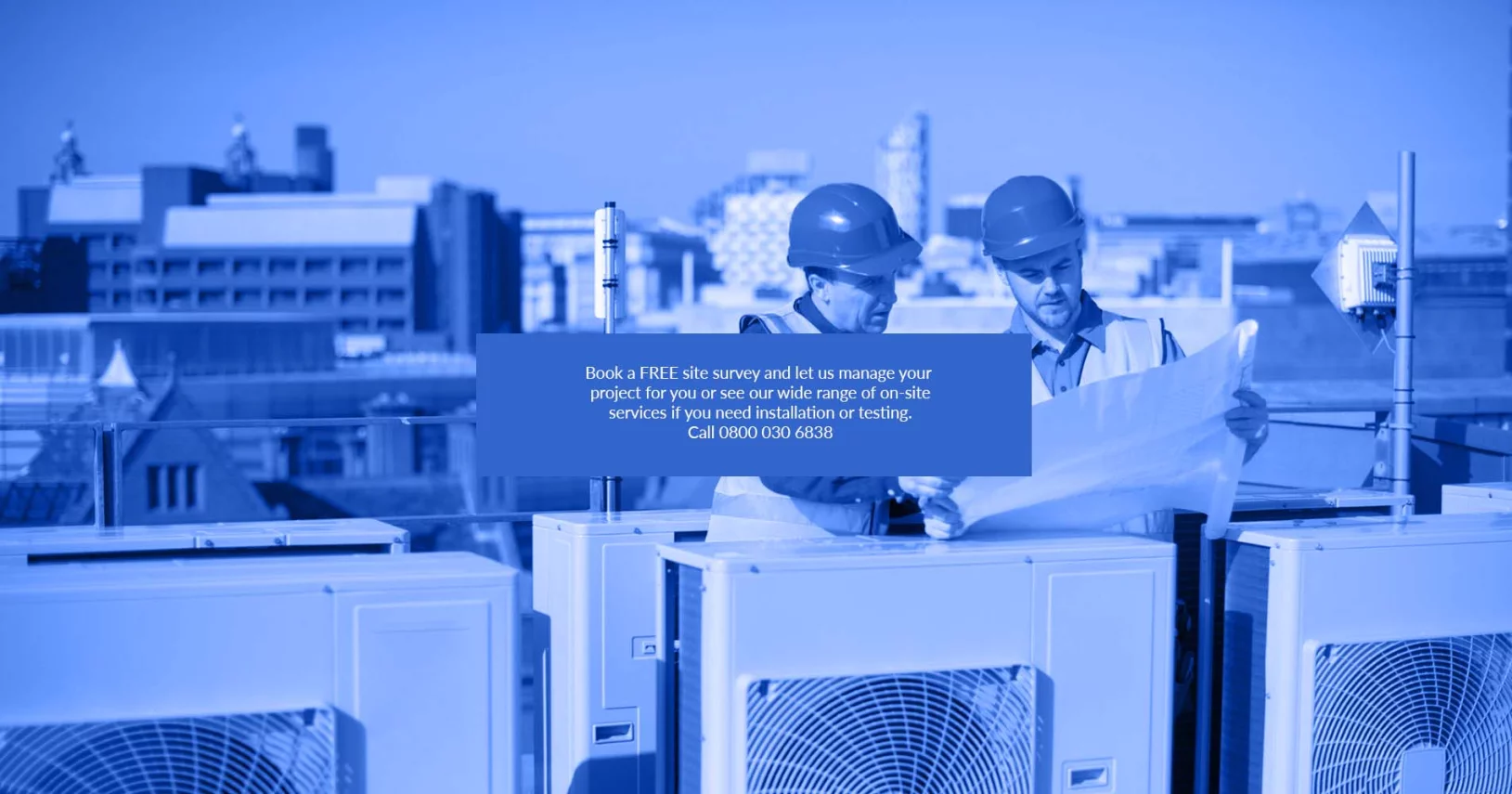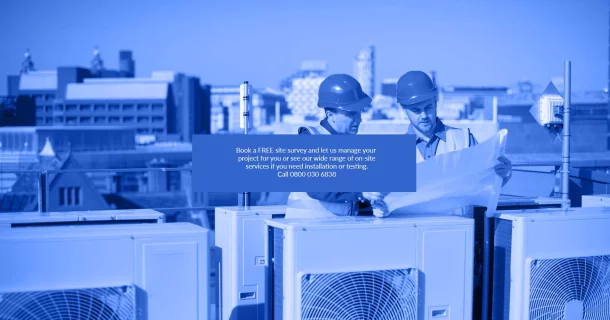 Air Conditioning Maintenance Contracts
Server Room Environments provides a range of air conditioning maintenance contracts with emergency response times ranging from next working day to within 4 clock hours. Maintenance contracts can be tailored to suit site needs and discounts are available for multiple air conditioners on a site and multiple site agreements. Payments can be annual, quarterly or monthly via direct debit. We also provide repair and fault finding services.
Planned Preventative Maintenance Visits
Planned Preventative Maintenance (PPM) visits are essential to prevent disruptive downtime and ensure your air conditioning system cools the environment in which you run your critical servers and IT networks.
The F-Gas Regulations (which came into law in 2006) stipulate that anyone operating an air conditioner containing more than 3kg of fluorinated greenhouse gases must have their system leak-checked at least once a year. 
Most air conditioner manufacturers recommend that their air conditioning systems are serviced twice a year to maintain unit resilience and warranty validity. In industrial and more severe environments, where air conditioning systems may be exposed to more polluted air and extreme temperatures or weather conditions, three or more service visits per year may be required.
Server Room Environments maintenance contracts can include one, two or more planned preventative maintenance visits as required.
Air Conditioner Service Contracts
Air conditioning systems must be regularly maintained. The most important aspect of an air conditioning maintenance contract is to prevent disruptive downtime but there are other factors to consider.
Air Conditioner Warranties: air conditioners are critical infrastructure systems within a server room and datacentre with the longest warranty periods. Some may have 3, 5 or 7 year extended warranties. For a valid warranty your air conditioning systems must be regularly serviced and maintained. Without regular maintenance, the warranty could be voided, and your units may only reach a couple of years into their working life before they develop faults. Regular maintenance should include consumable parts (filters) replacement, as well as indoor and outdoor unit inspections, coil and fin inspections, testing and general cleaning. Without regular and planned preventative maintenance the performance of an air conditioning system will decline over time and its energy usage will increase leading to higher operating costs.
Operational Energy Efficiency: inefficient air conditioning installations require more energy to deliver the same level of cooling, resulting in increased electricity usage and running costs. Regular planned preventative maintenance therefore improves reduces energy usage. Air conditioners that are working efficiency cost less to run that units that are being forced to work harder to cool an environment because of a poorly performing consumable such as a blocked air filter.
F-Gas Regulations Compliance: these stipulate that all fixed air conditioning equipment with more than 3kg of

HCFC

refrigerant must take "all precautionary measures practicable" to prevent and minimise leakages. Inspection for leakages is included in our planned preventative maintenance contracts.
Working Life Extension: regular and planned preventative maintenance with the replacement of consumable parts helps to place less stress on components and assemblies and ensures an air conditioner can reach or exceed its intended design life.
When our aircon unit service engineers visit a site, they have set routines and paperwork (digital) to complete in order to ensure your air conditioner is serviced and maintained to manufacturer recommendations. Additional routines may be included in your service contract based on what we know is required for the type of installation and your site characteristics.
Our engineering approach is comprehensive and ensures a full assessment of the air conditioning unit(s) on site, including both indoor and outdoor units, pipework and electrical circuits. Drain lines are flushed to prevent the possibility of future blockages and leaks. The units are thoroughly cleaned, and checks made to ensure the system is working within specification.
If our engineers identify consumables (e.g. filters) and parts that need replacement, these are documented on the service report sheets and a full quotation provided before their replacement. We recommend consumables are replaced to ensure full system resilience rather than simply cleaned and 'made good'.
24/7 Service Centre
Our service centre operates 24/7 and is responsible for:
AC maintenance contract administration
Planning preventative maintenance visits
Providing technical support
Emergency response co-ordination
Spares logistics and stock management
Temporary hire air conditioning
Repairs, health checks and fault finding
Sending updates and paperwork to clients
Air Conditioning Engineers
Server Room Environments operates a nationwide team of air conditioning service engineers covering the UK and Eire. Our air conditioning service engineers are based within easy reach of major cities including: London, Manchester, Chester, Leeds, Birmingham and Bristol. We also work closely with partner companies in Dublin and Edinburgh.
Our service team includes manufacturer certified HVAC and AC engineers who are trained to perform planned preventative maintenance and identify unit faults during emergency service call-outs. They maintain their certifications and knowledge through regular training both in-house and at manufacturer facilities.
In addition to the UK and Eire, our service engineers can support overseas clients in Europe, the Middle East and Africa.
Air Conditioning Emergency Services
Operating 24/7 across the UK means that we can provide an emergency call out service to respond to alarms and fault conditions. When a call-out is received our service centre will attempt to analyse and clear the fault remotely.
If the air conditioning unit is covered by a Server Room Environments maintenance contract and the alarm condition cannot we cleared, a service engineer will be sent to site to arrive at an agreed time. The response time will be within the contract defined terms.
For sites not covered by one of our maintenance contracts but under warranty, the response time will default to that provided by the product warranty. We can also provide emergency call-out for sites and systems we have not installed. Simply contact us to arrange a call out.
Over 70% of air conditioner breakdowns are typically due to a lack off or poorly performed preventative maintenance. Where this is the case, engineers from Server Room Environments can attend site and help to get your system operational, but you may have voided your unit's warranty and future operational (and maintenance) costs can be higher.
Air Conditioner Health Checks
Through our service centre you can book a health check and inspection visit for a third-party supplied air conditioning system.
Our engineering team also services air conditioners installed in high-end residences, homes, offices, retail outlets, schools, universities and hospitals. For more information on our air conditioner maintenance contracts and on-site testing services please contact us for a free, no obligation discussion.
Air Conditioner Maintenance Contracts and Service Visits
An annual AC maintenance contract will typically include two preventative maintenance visits per annum. For each air conditioner covered under maintenance the service visit would include:
Clean Filters
Clean Evaporator
Clean Casings and Plastics
Check Operation
Test Condensate Pumps and Drains
Clean Condenser
Clean Condenser Coil
F-Gas Checks and Report
Report Any Faults Found
Call out charges are extra and include travel to site and the first hour on site. Any parts and consumables are charged extra at cost as are parking, congestion and toll charges. Please note that air conditioning unit maintenance contracts are priced on a postcode/regional basis dependent upon where our engineers are based.
The Benefits of Regular and Preventative Air Conditioner Maintenance
When an air conditioner is not regularly maintained, its performance and energy efficiency will decline. If left for long periods without preventative maintenance consumable items such as filters can become blocked and the extra strain on assemblies within the unit lead to their early failure and system malfunction. This can lead to expensive call out charges and replacement parts not covered by a maintenance contract.
An air conditioner should be maintained and serviced by a manufacturer certified AC engineer. This ensures the warranty cover and the use of the correct consumable parts as well as access to original manufacturer parts. During a typical preventative maintenance visit our air conditioning engineers will check:
Filters: one of the biggest generators of an alarm condition and failure mechanisms for an air conditioner is dirty or blocked filters which restrict airflow. Regular replacement during a preventative maintenance visit can increase energy efficiency by around 5-15%.
Evaporator and Condenser Coils: as with filters, these components can collect direct and become less effective over time. Dirt on the evaporator and condenser coil acts as an insulator and reduces heat absorption. Outdoor condenser coils can also accumulate dirt, dust and general pollution including grease and grime which must be cleaned off in order for effective cooling and energy efficiency.
Refrigerant: refrigerant levels are one of the most important things to check during a preventative maintenance visit. The visiting AC engineer will check levels and test for refrigerant leaks. Any refrigerant gas released from the system be collected and disposed of according to environmental regulations. The visiting AC engineer will be fully qualified and hold the necessary certifications for this including Refcom (F-gas) certification.

Condensate Drains & Pumps: the air conditioning engineering will check that condensate drains are working as intended and are not blocked. Any blockage in the drain channels can reduce humidity removal and result in problems from excessive moisture in the room. Condensate pumps are also checked and maintained.

Electronics: all electronics circuits are checked to verify satisfactory performance including mechanical controls.
Please contact us for more information on our air conditioning maintenance contracts and preventative health check visits.

Earn SRE points on all online purchases with double points on selected products