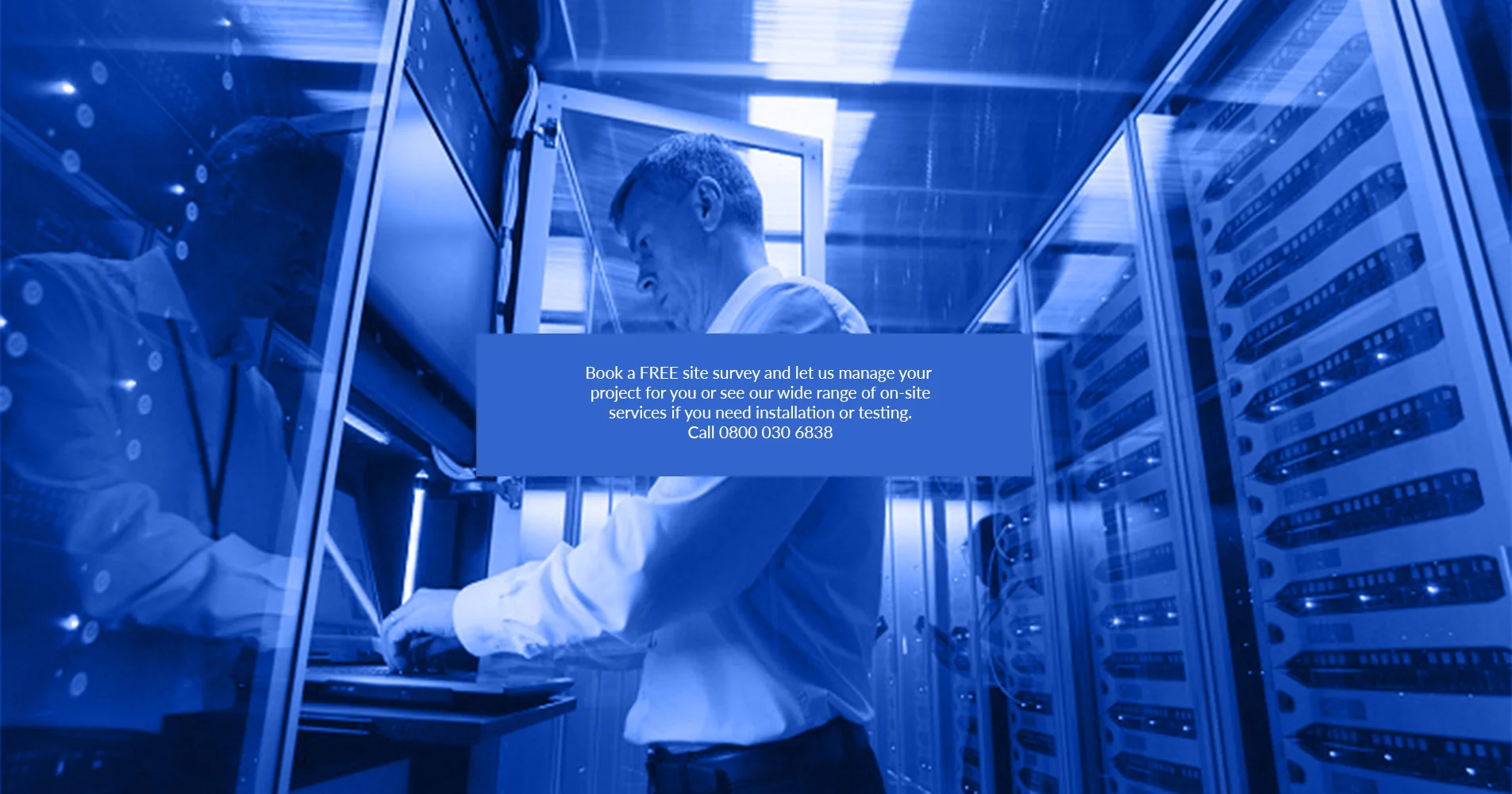 Smart Hands Services
The Smart Hands Services team at Server Room Environments includes certified data centre technicians who can work alongside your on-site staff to provide additional assistance and specialist services as required to maintain your IT environment. Our Smart Hands Services team includes a range of specialisms to help troubleshoot, provide maintenance support and help with tasks within your server room or data centre environment.
Smart Hands Proactive and Reactive Services
Utilising a proactive service approach, our Smart Hands Service engineers monitor equipment within your server room or data centre. They respond and fix minor issues as they occur to prevent downtime and delays in operation. With a reactive service, the Smart Hands team responds once an issue has been reported through our ticketing system.
Smart Hand Service Mix
A smart hands team can provide services. Typical examples of some of the tasks our on-site technicians can provide include:
Asset tagging and labelling
Test devices and fix errors
Rack and stacking services
Configuration of the firewalls
Complex cable configurations
Placement device management
Shipping and receiving products
Pack and unpack physical servers
Cloud cross-connect and migrations
Inventory management and auditing
Operating system and server installations
Automated maintenance of IT components
Setting up and maintaining backup services
Detect and respond to threats including cyber
Relocating and moving equipment between racks
Power cycling and remote server reboot services
Auditing assets, Wi-Fi, LANs, data centres and offices

IMAC

(Installs, Moves & Changes), escorts and modular break fixes
On-site and off-site technical support, troubleshooting and fault-finding
Cabling including data centre pre-cable, structured and infrastructure management
Equipment moves including migration, shift & lifts or full decommissioning or recommissioning
Recycling unwanted servers and IT electronic devices including safe and certified data destruction
The Advantages of a Sub-contract On-site Service Team
The advantages of employing a Smart Hands Services team from Server Room Environments include:
Fast Response Times: Smart hand services operate 24/7 and can respond immediately to technical requests and system issues to ensure they are resolved as fast as possible. Server downtimes can be minimised to prevent interruption to data centre services and overall availability.
Increased System and Data Security: smart hands performing hardware and software maintenance checks can help to prevent cyber security breaches, data corruptions and data recovery problems.
Optimum Productivity: smart hands teams help to improve equipment reliability, efficiency and overall data centre service uptime. The use of an additional resource to your on-site team allows them to focus on more immediate tacks and projects.
For more information and pricing on our Remote or Smart Hand Services please contact our Protects Team.