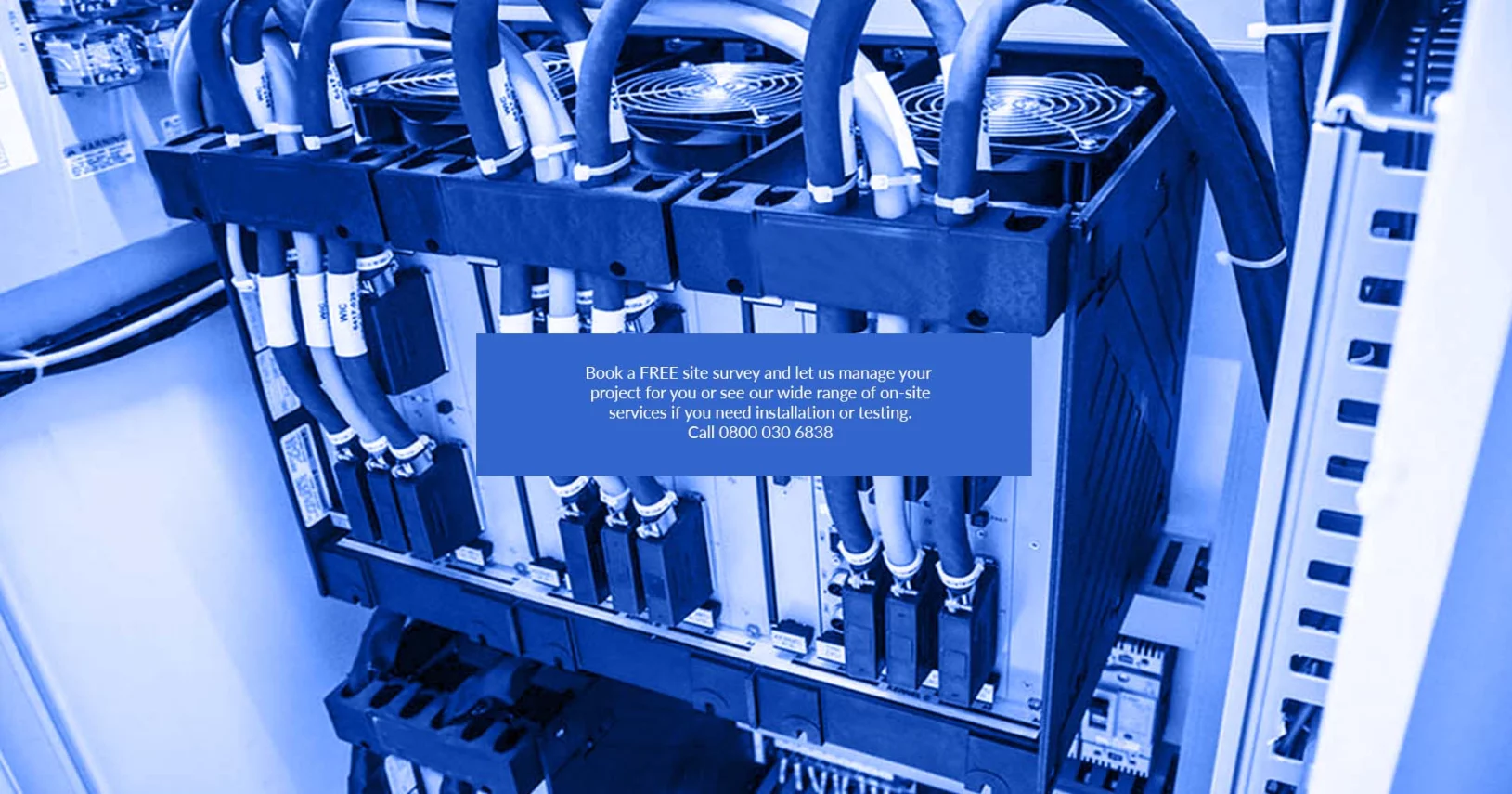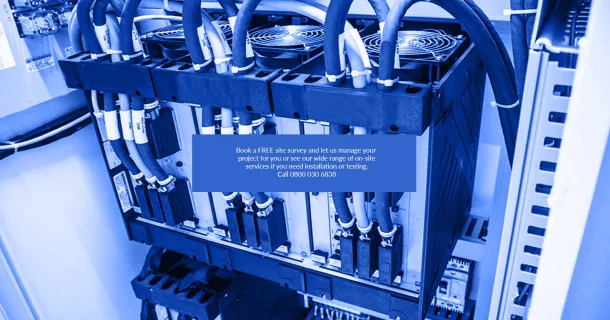 UPS

Electrical Installations

Our projects team provides a complete electrical installations service through our certified electrical contracting team and to the latest IEEE 18th Edition wiring regulations. What sets us apart is our unified approach and understanding of uninterruptible power supplies and energy storage systems within server rooms and data centre. We also install LV switchboards, static transfer switches, standby power generators and the electrical works required for any device within these environments.
Power Protection Projects
We provide a full 'turn-key' installation package that includes project management, electrical works, commissioning and handover. All our team members are specialists in their field and certified through national associations and where necessary manufacturer training programs.
Our projects team provides a comprehensive service for UPS installations. Our team can undertake the role of the main contractor on a site or work as a sub-contractor. We provide a complete service as a 'turn-key' package or an individual electrical installations service as required.
A typical project will run through the following process to achieve a successful on time and to budget installation:
Electrical Site Surveys: to inspect and assess on-site electrical infrastructures and provide a costed proposal prior to the program of works.
Electrical Installation: covering LV switchboards and sub-distribution boards, single and three phase AC electrical cabling works, DC cabling, generator interfaces and transfer switches, network interfaces,

UPS

maintenance bypasses and isolators.
Mechanical Installation: for generator sets including foundations, base plates and plinths, fixings, footings, pipe works, fuel tanks, bunding and roof mountings.
Battery Installation: for larger battery sets that need to be installed onto racks or cladded or un-cladded stands or into cabinets including DC cabling, battery isolator and charger connections.
Fuelling Services: to ensure the generator has a secure fuel supply.
Load Bank Testing: to provide a dummy load to test the

UPS

or generator.
Commissioning: by manufacturer certified engineers for the power system.
Remote Monitoring: setting up hardware and software for local or remote networks.
Training and System Handover: including a general run through or workshop.
Documentation: including O&M manuals, schematics and certificates.
Whatever the need along the critical power path, our projects can provide the electrical services from the LV switchboard the load connection sockets and power distribution units within your server room or data centre.
Other
UPS

Installation Services

In addition to our electrical UPS installations services, our projects team also provides:
UPS

Health Checks: to identify remedial works required to refurbish an existing

UPS

system and/or put under a maintenance contract.

UPS

Battery Testing: to check that the batteries can deliver their runtime and autonomy specified, using a hand-held battery tester on each individual battery block.

UPS

Preventative Maintenance: to ensure an uninterruptible power supply is maintained with consumable items replaced according to

UPS

manufacturer recommendations.

UPS

Maintenance Contracts: with emergency call out facilities, 24/7 support, regular inspections, testing and covering parts and batteries as required.
Please let us know if you need a price for one of these services. We price out based on location of the site to our nearest service engineer and the time of day required for the visit which could be during normal working hours, out-of-hours or a weekend or bank holiday.
Our power engineers are experienced in UPS systems from less than 10kVA single phase to three phase parallel UPS up to 1000kVA (1MW) and larger, including monoblock, modular and parallel/redundant configurations.
Generator Installations
Our projects team works with time-served generator engineers within our nationwide service partner network. Our generator engineers have a wealth of generator and manufacturer-specific knowledge, access to service tools and spare parts. Additional generator services provided include installation, maintenance, refuelling, pipework and bunding.
Energy Storage Systems
In addition to UPS installations our projects team also undertakes a range of battery backup projects including energy storage systems. The hardware may consist of an uninterruptible power supply with a lithium-type battery pack or local energy storage pack to store power from an on-site renewable power system.
For more information on our UPS electrical installations services please contact our projects team. We provide a complete and unified approach that can lower installation costs and time on site, simplify supply chains, more easily resolve site issues and support sites with a 24/7 technical support hotline.

Earn SRE points on all online purchases with double points on selected products