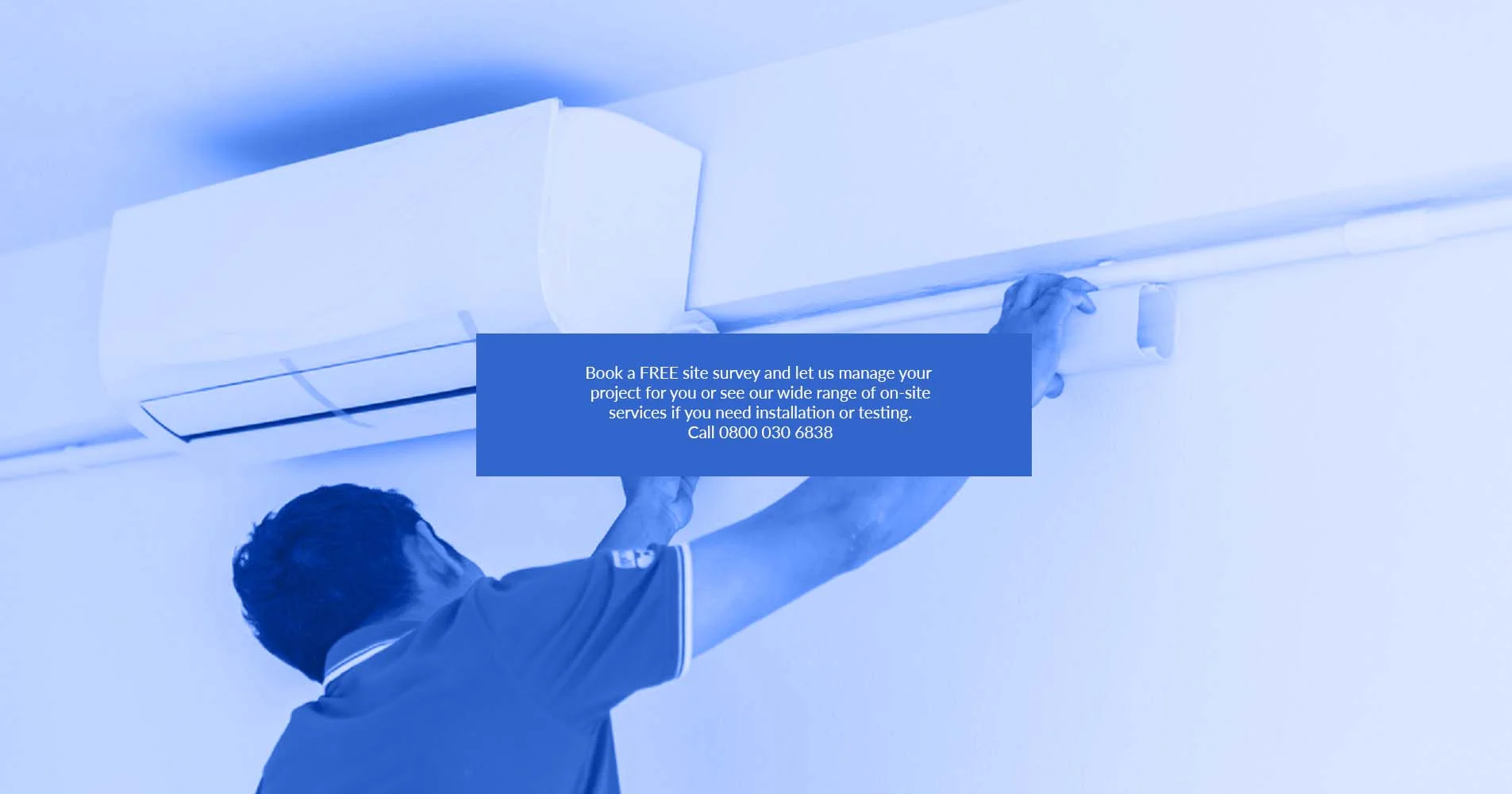 Portable Air Conditioners
Portable air conditioners provide temporary cooling for IT closets, computer and server rooms when you need a quick and easy to install source of cooling. Portable AC units can help to solve cooling problems during excessive ambient temperatures such as a summer heatwave or when a built-in AC system has failed or is being maintained. The AC units are typically self-contained with a built-in condensor and flexible pipework for the routing of exhaust heat to the outside of the computer room and building.
Temporary Cooling Solutions
Portable air conditioning is designed to provide a temporary and versatile cooling solution . Portable AC units are designed for easy placement within a room and require little installation other than an electrical power supply (typically plug-in) and routing and the venting of the extracted hot exhaust air.
Portable AC units are programmable and designed to provide emergency cooling 24/7 including out-of-hours and weekend periods. They may a built-in condensing coil (heat exchanger) and may collect moisture from the air into a removable cartridge or tray that will require emptying when full. This is normally signalled via an alarm indicator.
Most computer room and IT equipment is designed to work up to 30˚C or more. However, the recommended temperature range for a server room is 20-25˚C as this provides a comfortable working environment for engineers and technicians and is also recommended to protect local UPS systems with lead acid batteries whose design life (typically 5 years) halves with each 1˚C rise above 30˚C.
There are two types of portable air conditioners:
Monoblock Portable Air Conditioners: are the most commonly used type of portable AC unit and have a flexible duct hose of around 100-125mm diameter and up to 2-3m in length as standard. The hose may be extended on certain models and is used to take hot air from the computer room to outside the building (via a wall vent or window) or into a ceiling void of the room has a suspended ceiling and enough roof space. A fixed exterior wall vent provides the best seal and cooling efficiency.
Split Portable Air Conditioners: are similar to permanently installed AC units but with a portable internal unit fitted with a flexible umbilical or hose to a fixed external condenser or heat exchanger. Split portable AC units also provide temporary cooling or a more permanent solution where it is not possible to install fixed split air conditioning system.
The refrigerants used in portable air conditioners may be a gas refrigerant (to R32) or glycol water mix to comply with regulations.
Industrial sized portable AC units are also available which can be used in larger datacentre type applications to the main computer room air conditioner during preventative maintenance if there is no N+X resilience.
Portable AC Units for Hire
Temporary portable AC units are available for hire from Server Room Environments. These can be onsite within 4 hours dependent on location and stock availability.
Design and Installation by Certified
HVAC

Engineers

Server Room Environments supplies portable air conditioning units that can be quickly and easily deployed to cool server rooms, IT network server racks and computer rooms.

Our cooling experts are available at short notice to provide a free site survey as well as to provide general advice and assistance. Server Room Environments also provides a complete cooling service including design, installation, and maintenance contracts.