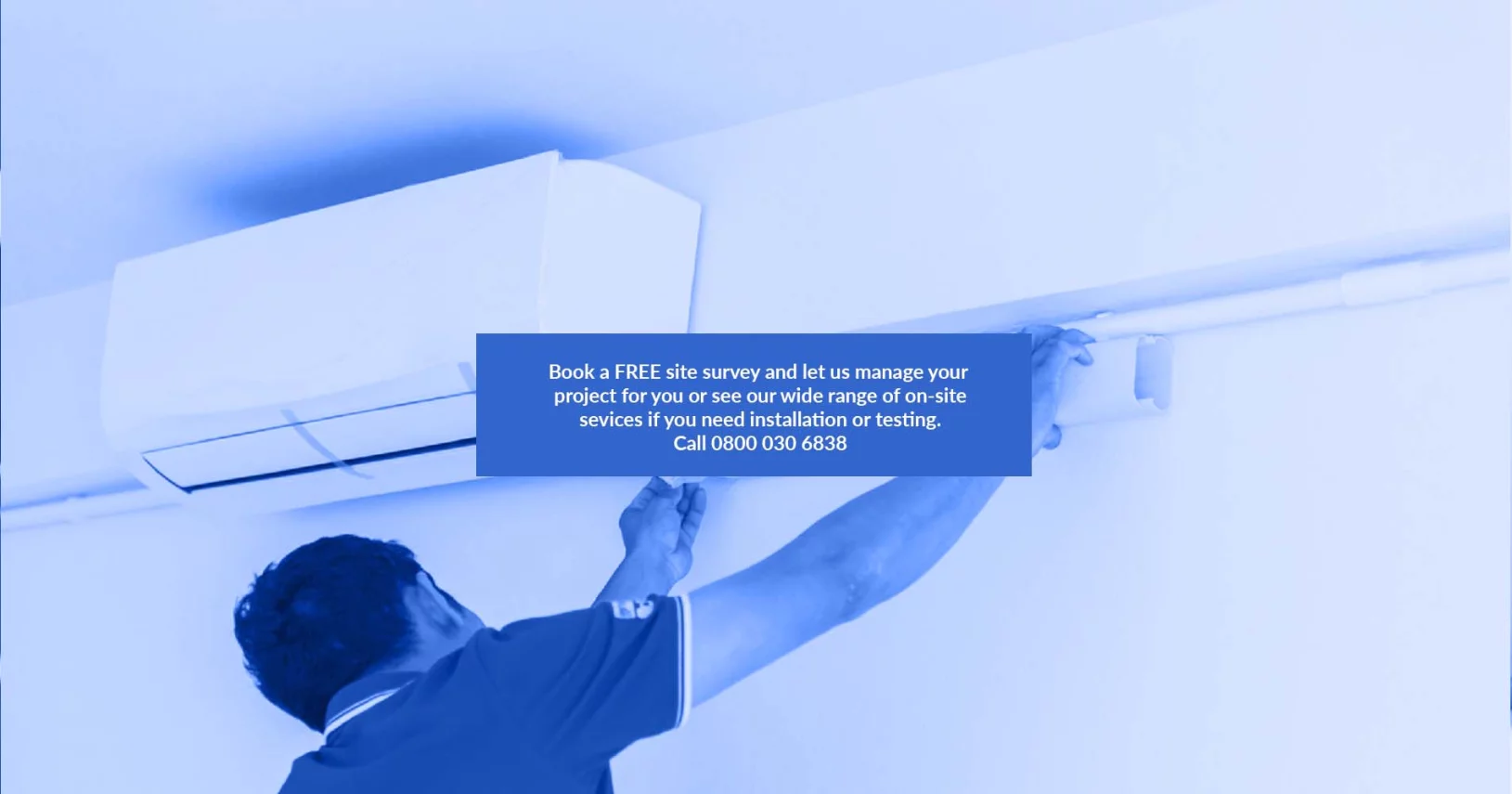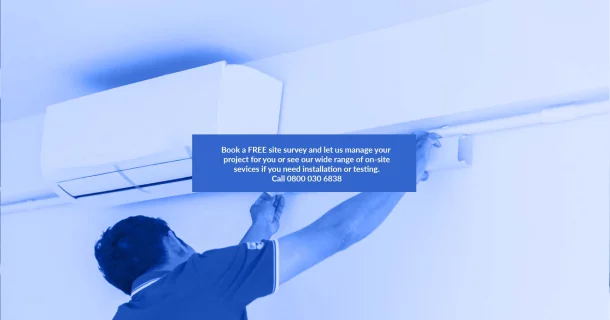 Server Room Air Conditioners
We supply a wide range of air conditioners for server rooms, network closets and computer rooms as well as larger cooling systems for data centre environments. For server rooms we supply wall mounted as well as ceiling suspended units and for datacentres in-row cooling units and computer room air conditioners (CRACs) and computer room air handlers (CRAHs). Please contact us if you need more information or cannot find the air conditioner and cooling system you need. We provide free Site Surveys and all the HVAC, mechanical and electrical services required to provide your site with a highly efficient, energy saving and resilient cooling system.
Typical Room Size and Cooling Unit Requirements
| Room Width x Depth | Room Size | Air Conditioner Size |
| --- | --- | --- |
| 2×2m | 4m² | up to 2kW |
| 3×3m | 9m² | 2-3kW |
| 4×4m | 16m² | 2.5-3.5kW |
| 5×5m | 25m² | 3.5-5kW |
| 6×6m | 36m² | 4-6.5kW |
| 7×7m | 49m² | 5-7kW |
| 8×8m | 64m² | 6.5-8kW |
| 9×9m | 81m² | 7-10kW |
| 10×10m | 100m² | 11-15kW |
Please note this is a guide only and depends upon the number of racks and their IT equipment loading.
For an accurate sizing please request an air conditioner site survey.
Server Room Cooling Site Surveys
We always recommend a site survey for air conditioners and cooling projects, as there are several variables that can affect the type of system best suited for a particular room size and its cooling needs.
We have air conditioning specialists and project managers based across the UK and offer a free site survey. We can advise on new installations, equipment upgrades, eco-friendly equipment disposal and recycling and air conditioner maintenance contracts.
When we perform a site survey we use a generic air conditioner checklist that we have built-up over several years of surveys within server room and datacentre environments. We also record site specific information to ensure we propose the right HVAC solution for your project. What will then follow is a complete project quotation and if necessary, a site specific Risk and Method Statement (RAMS).
All our units are supplied with a long product warranty to cover spares and this can be up to 7 years.

Earn SRE points on all online purchases with double points on selected products
World Leading Brands
Manufacturer Independent Solutions