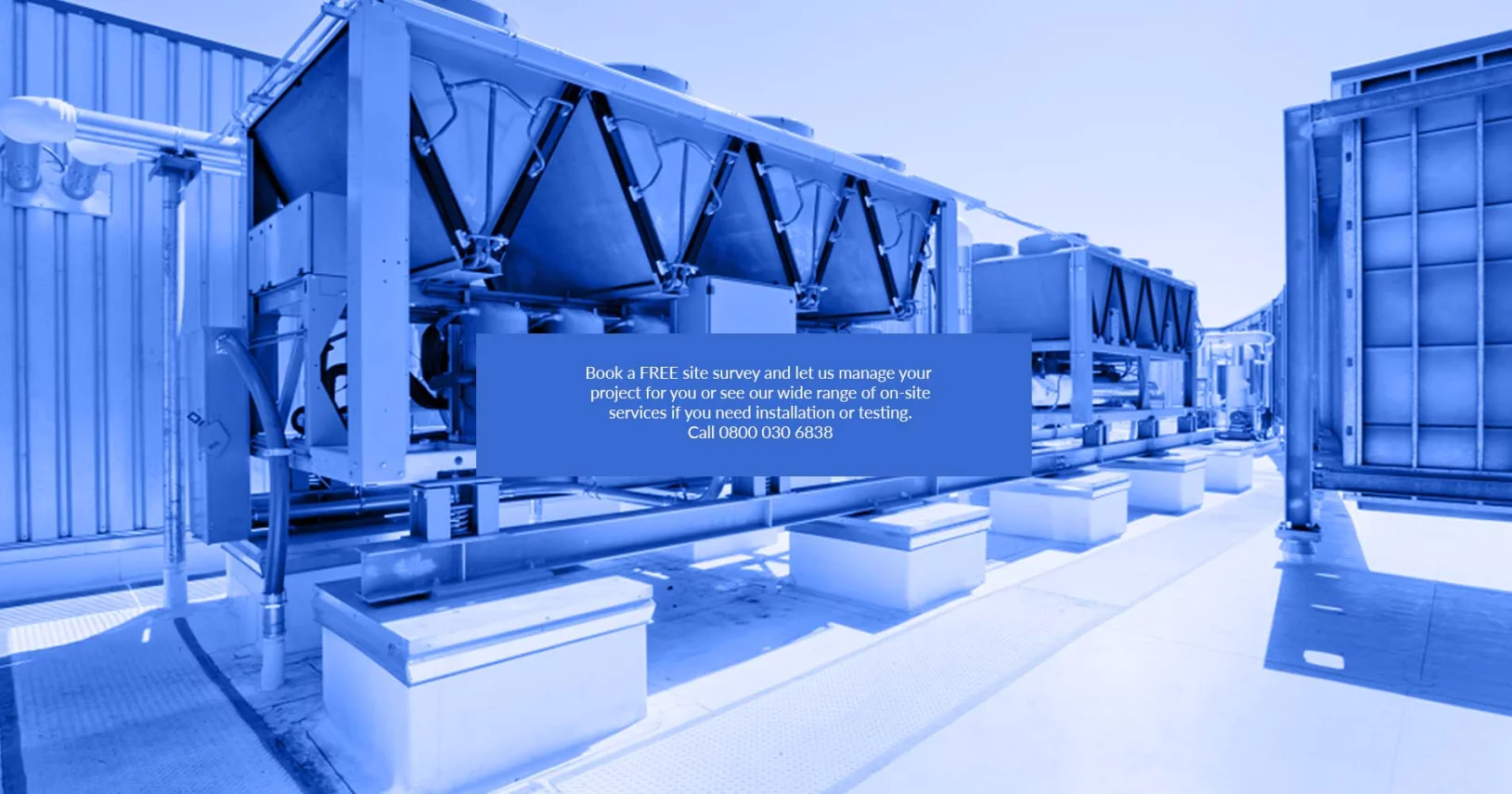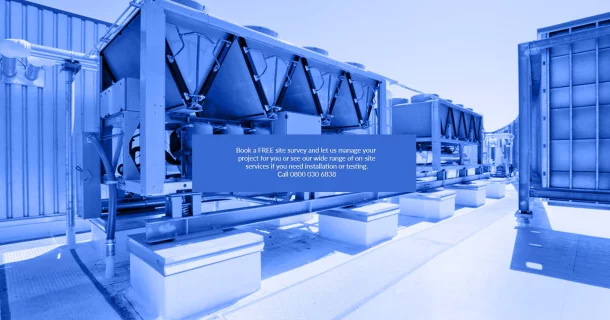 Data Centre Cooling Systems
Our data centre cooling systems are intelligent, scalable and energy efficient. These data centre cooling units can be adapted to suit your data centre environment and meet your energy efficient metrics. We provide free site surveys and design reviews and our critical cooling team includes HVAC engineers and projects managers with years of experience installing data centre air conditioning systems and cooling systems into server rooms and data centre facilities.
Data Centre Cooling
Critical cooling is an essential infrastructure system within any data centre environment. Whether the facility has low or high density racks or a combination, it is essential to install the most appropriate data centre cooling systems to tackle the heat generated from critical IT servers, management the environmental impact of the data centre and maintain a high operating energy efficiency.
The cooling systems available for data centres range from wall mounted and ceiling suspended air conditioners to complete computer room air conditioners (CRACs), in-rack, in-row, computer room air handlers (CRAHs) and hot-aisle/cold-aisle containment systems manufactured to bespoke project designs.
Data Centre Cooling Techniques
The Server Room Environment range includes precision air conditioning units up to 250kW, low, medium and high-density rack cooling systems up to 70kW. We work with leading manufacturers as systems integrators and deliver flexible systems with dynamic controls to help significantly reduce cost of ownership and carbon footprints.
Our advanced, intelligent and intuitive cooling systems constantly monitor load conditions and automatically adapt to ambient related changes to maintain setpoints. This approach also ensures resilience and reliability of the critical IT servers and effective energy usage.
Liquid Cooling
The cooling systems technologies we install can be used in buildings housing smaller server rooms to hyperscale data centres and include free-air cooling as well as advanced liquid cooling systems. Clients expect us to not only improve their cooling and resilience (N+X) but also to reduce their total cost of ownership (TCO) and energy usage by 50% or more when upgrading legacy cooling solutions.
Hot Aisle and Cold Aisle Containment
Custom and Bespoke Cooling System Components
For larger data centres your project may call for a bespoke containment solution. Our UK manufacturing facilities allow us to cater for this including hot aisle and cold aisle containment, ducting and even complete containerised and modular systems.
Maintenance Contracts and Emergency Call Outs
Our team of manufacturer certified nationwide HVAC engineers allows us to provide planned preventative maintenance visits and emergency call outs for a wide range of air conditioners and cooling systems.
Site Surveys and Project Review
Our data centre cooling systems are leading-edge and can be tailored to suit your cooling system specifications and facility demands. Our data centre cooling experts and project managers are available for a site survey or project review including discussion with architects and facilities managers for new build data centres, retrofits and hardware refresh programs. Please contact us for a free site survey and project review for data centre air condition installation.

Earn SRE points on all online purchases with double points on selected products