Vertiv GXT RT+ 1000VA Tower/Rack UPS

SKU: GXTRT-1000IRT2UXL
Prices from £703.03 ex. VAT or £843.64 inc. VAT

Prices from £843.64

Prices from £703.03
The Vertiv Liebert GXT RT+ 1000VA Tower/Rack UPS is a 1kVA/900W true on-line double conversion uninterruptible power supply from Server Room Environments designed to provide power protection for servers, storage and IT devices installed within a server cabinet. The UPS provides a continuous, high quality AC power output to connected devices without interruption when transferring from or to battery power. The standard runtime of 3m (internal battery) can be extended by installing up to 6 additional battery extension packs with the UPS to provide several hours of runtime.
The Liebert GXT RT+ UPS system is available in 1kVA, 1.5kVA, 2kVA and 3kVA sizes.
GXT

RT+

UPS

Features
On-line technology with two stages of power conversion
Wider input voltage minimizes battery usage
High output power factor = 0.9

ECO

mode option allows improved energy efficiency (up to 95%)
Flexible form factor allowing for tower or rack mount installation
External battery cabinets with auto-detection
Intuitive user-friendly front panel

LCD

interface
Battery health status and replacement date prediction
Remote management, update and configuration
Easy to install, configure and operate
Vertiv RDU101 network communications card with advanced features
The GXT RT+ provides extensive communications for power monitoring, control, and preventative maintenance. The UPS has a network interface and serial connection to enable remote access to the UPS for power consumption monitoring and configuration of alert notifications.
GXT

RT+ 1kVA

UPS

Runtime Battery Pack Options
| Internal | External | Runtime at 50% Load |
| --- | --- | --- |
| Yes | – | 9m |
| Yes | 1xEBC | 38m |
| Yes | 3xEBC | 103m (1h53m) |
| Yes | 6xEBC | 213m (3h33m) |
Runtimes are estimated.
GXT

RT+

UPS

Applications
Servers and storage devices
VoIP and IP Telecoms systems
Laboratory and scientific equipment
The Vertiv Liebert GXT RT+ 1kVA UPS system has a 2 year warranty and internal battery. An optional one year warranty extension is available.
Other Vertiv GXT UPS Models
Vertiv GXT RT+ 3000VA Tower/Rack UPS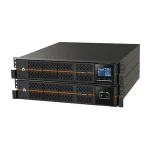 from £1,254.84
Vertiv GXT RT+ 2000VA Tower/Rack UPS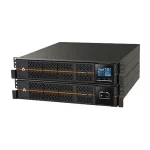 from £958.76
Vertiv GXT RT+ 1500VA Tower/Rack UPS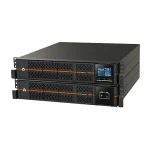 from £930.73