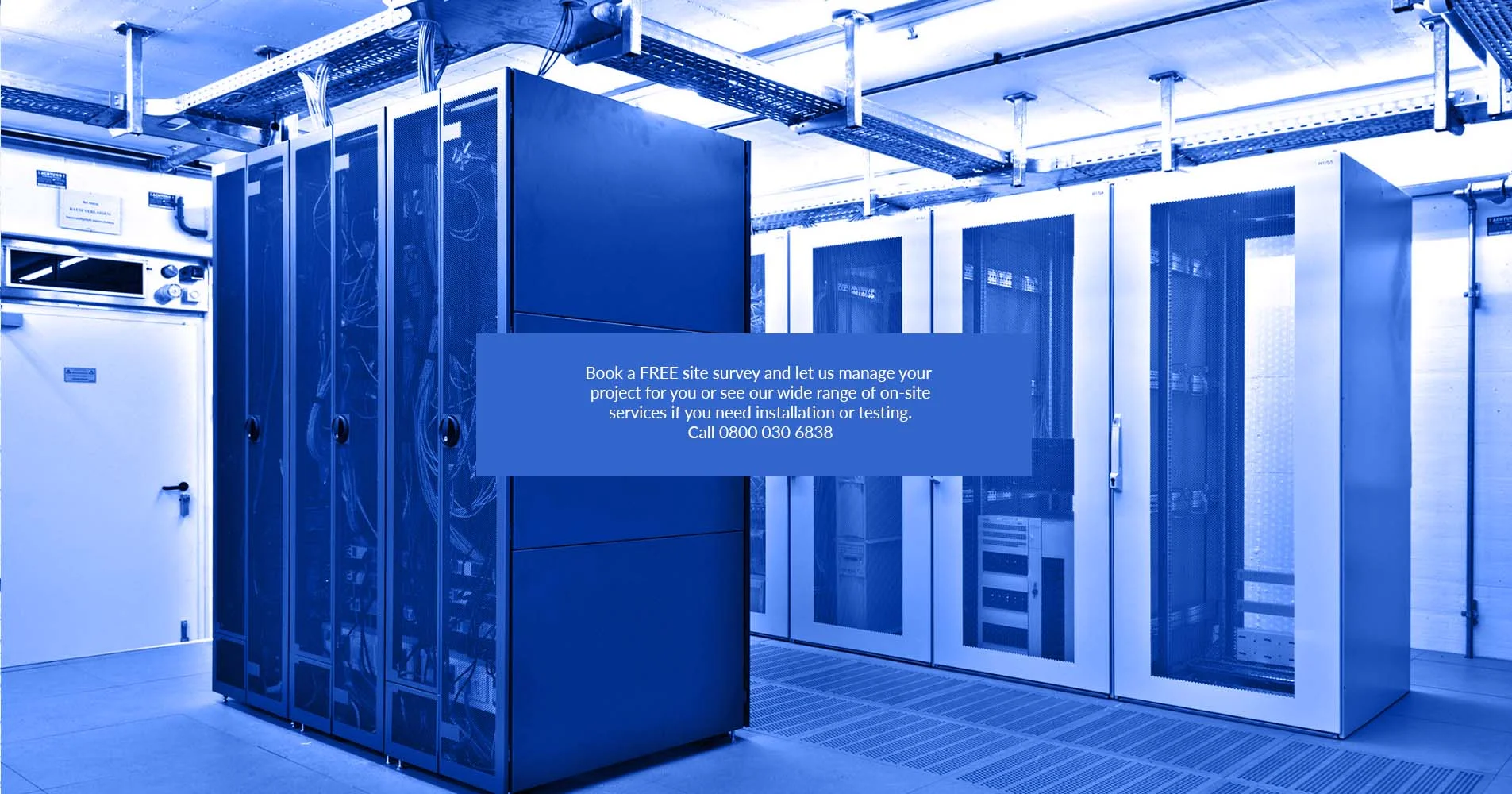 Edge Computing Datacentres and Micro Data Centres
A Micro Data Centre is a self-contained datacentre or server room environment in a rack cabinet or arrangement of cabinets. Also known an MDC, the solution contains everything needed for easy deployment including power protection, cooling and connectivity. Micro Data Centres provide an on-site data processing facility exactly where it is needed and can be a standalone solution or connected to a wider IT network and Cloud datacentre environment.
On-site Server Room Facilities
An MDC provides a cost-effective solution for sites where space is at a premium or the existing server room or datacentre cannot be easily expanded or reconfigured. Typical installation sites for this type of datacentre includes factories and industrial automation, retail and distribution warehouses, hotels and office complexes, universities and colleges, transportation and security infrastructures.
All that is needed for an MDC to be installed are connections to a local:
mains power supply for the built-in uninterruptible power supply
pipework and ducting access or ventilation for the built-in air conditioning system
IT network or Cloud access
Custom Built Data Centres
MDCs can also be configured for harsh and remote environments to bring high power computing to the Edge of the data processing network. MDCs built for a harsh environment would allow for higher ambient operating temperatures and extremes, vibration and air polluted with corrosive elements, dirt and dust.
Data Centre Maintenance Contracts
Each critical system within the MDC will require preventative maintenance and can be included within a maintenance contract. Other services would include emergency call-outs, 24/7 technical support, spares, consumables and service level agreement on response and fix times. Remote MDC monitoring can also add another layer of security to the installation.
Please contact our projects team for a site survey or site review.