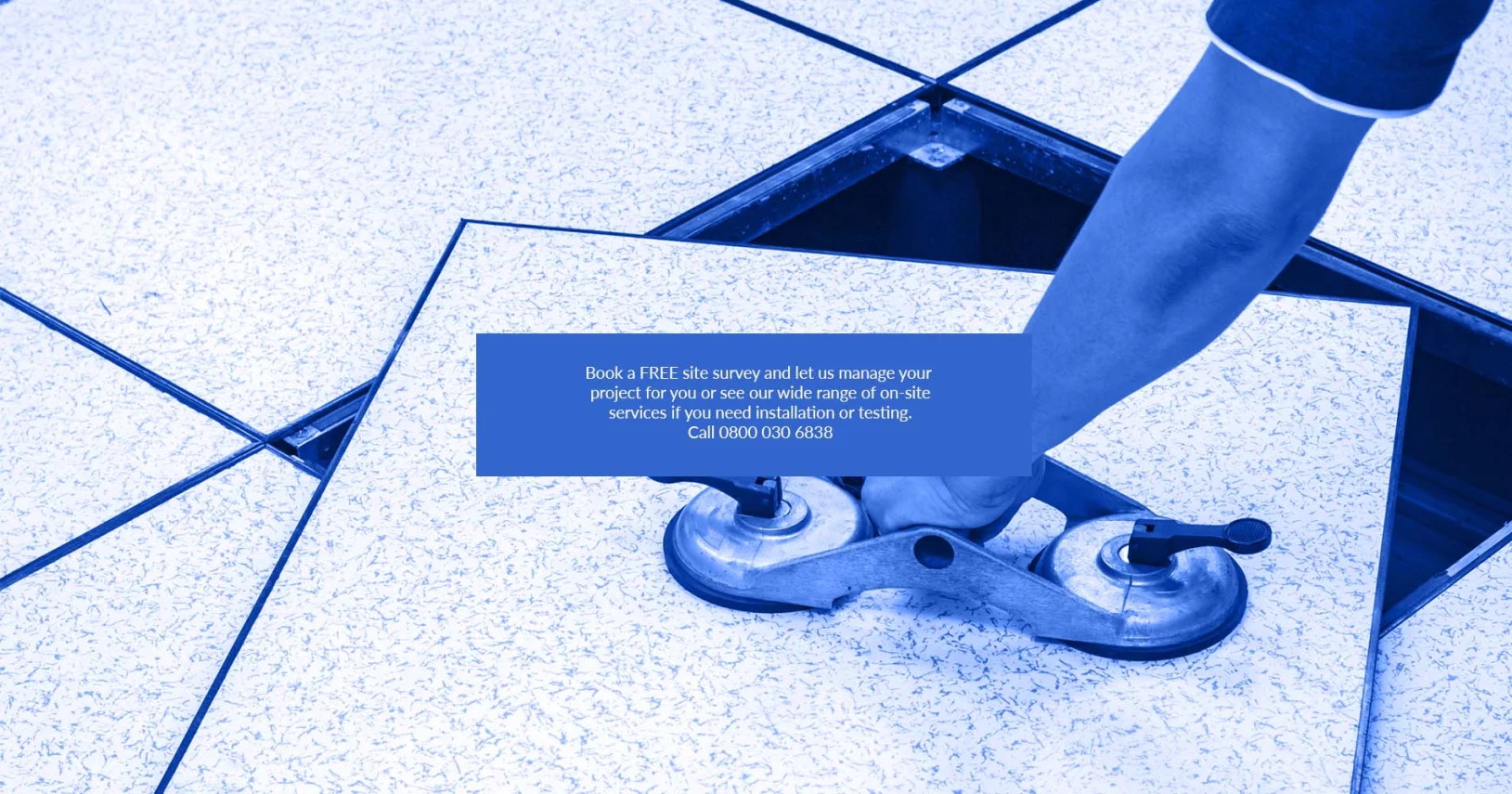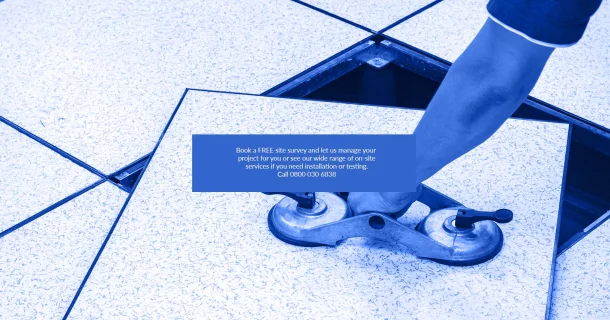 Server Room Raised Access Floors
Server Room Environments raised access floors can be used in a wide range of IT environments from small server rooms to large datacentre facilities. In addition to raised access floors, server room environments can also supply partial access floors, a variety of floor finishes, partitions and suspended ceilings with the latest energy efficient lighting.
Server Room Floors
In a server room or datacentre installation, it is important that the raised access floor can accommodate all the network cables, power cables and cooling system paths required. The floor itself must also be hardwearing, anti-static and be able to withstand high temperatures and heavy weights.
The raised access floors installed by Server Room Environments are designed to meet the above requirements in the most cost-effective manner. Our server room raised floors are also designed to be flexible to meet future needs for reconfiguration in terms of power, cooling, network cabling and server cabinet additions or redeployments.
The most commonly used raised access floor in a server room or datacentre is based on standard floor tiles (graded from extra heavy to light usage) and metal pedestals. The floor tiles used are generally made form a mixture of high-density particle board with a galvanised steel casing and vinyl wrap. The pedestals themselves are at a fixed height and are normally fixed to a concrete base. Other aspects to take into consideration include steps onto the raised access floor, barriers, floor loadings and the use of plinths for heavy loads.
As well as new raised access floors, Server Room Environments can also supply replacement floor tiles and provide a full computer-room cleaning service and floor tile refurbishment. As part of our raised access floor range we can also supply blanking panels, ventilation panels, grommets and containment. It is also an important factor that the server room flooring is anti-static.
Floor Loading Calculations
It is important when designing a raised floor system that individual point and overall floor loading thresholds are not exceeded.
Floor loading is a measure of the force (of the total weight) applied to the concrete base under the raised floor and is measured in KN/m².
'Total weight' is the weight of all the equipment placed onto the raised floor tiles, the floor tile system and the pedestals.
The downwards force is expressed in Newtons (N) with 1kN equal to 1000N and is a factor of the total weight multiplied by standard gravity (measured at 9.80665 N/kg).
To convert KN/m² to Metric Tonnes/m² the following formula can be used:
kN/m² X 1Kg/9.80665N = Kg/m²
Please note that any floor loading calculations must be performed and verified by a qualified structural engineer,
Raised Floor Projects
The planning process starts with a datacentre floor plan showing the boundaries of the area or rooms and the layout of the IT server cabinets, cooling systems, UPS systems and power distribution. Aspects to take into consideration include:
The number of server racks and their location
The required power density and floor loadings
Overall electrical power consumption and entry/exit distribution into the space
Critical power and cooling systems and their distribution
Temperature throughout the space including hot-aisle/cold-aisles and potential hot-spots
Access ways and maintenance/service points
Future configurations and fit-outs (especially co-location datacentres
Suspended Ceilings
As part of our IT room fit-out service, Server Room Environments also designs and installs ceiling and lighting systems. The right ceiling is important when it comes to the thermodynamic properties and overall security of a server room. The use of the right lighting system can also contribute towards providing the right working environment for people when in the server room space and the overall energy efficiency of the facility.
Partitions and Office Spaces
In addition to datacentre floors and ceilings, Server Room Environments also installs partition walls to provide separate work areas within a server room or datacentre facility.

Earn SRE points on all online purchases with double points on selected products