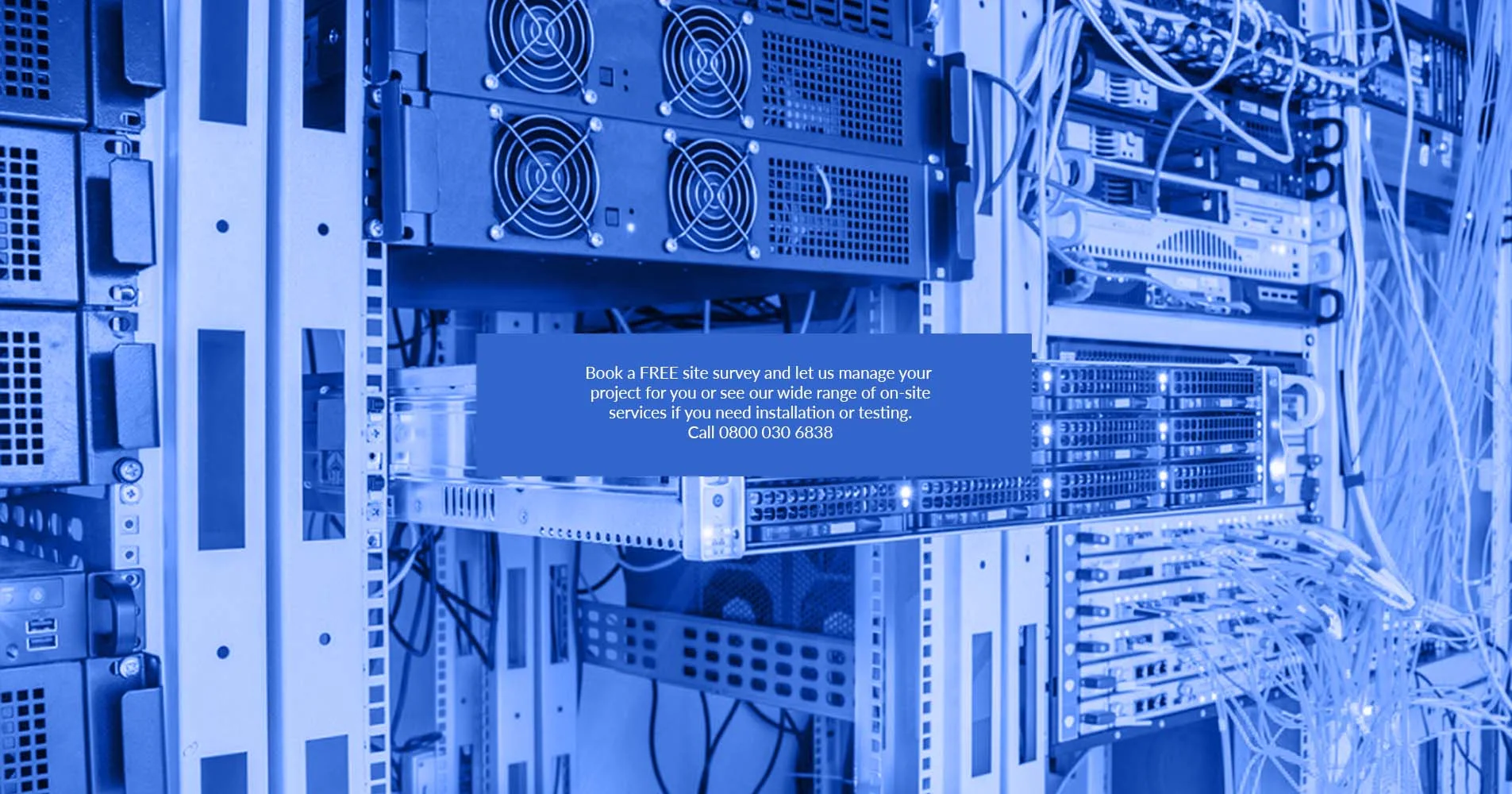 Server Room and Data Centre Refurbishments
There are many reasons to look at refurbishing your server room and datacentre environments. Equipment ages and more so when its operated within high ambient temperatures and/or subjected to extreme environmental conditions. Most organisations have a policy to refresh their IT within 3-5 years to tie into manufacturer warranty periods. This approach to refurbishment does not always tie into critical infrastructure items like cooling and power protection whose systems are generally maintained. However even critical infrastructure systems age and will require replacement.
Improving Energy Efficiency
IT technology is also developing at a rapid pace with the advancement of new computing technologies including Cloud and Edge computing, the Industrial Internet of Things (IoT) and Industry V4.0. Server room refurbishments can lead to a more streamlined IT operational and one that helps to provide with an infrastructure to support its competitive advantage.
Server room and data centre refurbishments can also lead to energy savings and reduced carbon footprints. Critical infrastructure technologies are also advancing at a rapid rate. The modular transformerless uninterruptible power supply of today can achieve over 96% operating efficiency across a wide load profile. Compare this to a transformer-based UPS system installed 10 years ago with an operating on-line energy efficiency of 85%. Not only is the new UPS more compact, making more space available within the computing facility, but the UPS system is more flexible and can be customised using plug-in modules to right-size for today's load with a future proof technology.
Cooling system technologies are also developing at a rapid rate. As well as becoming more energy efficient there are new cooling technologies to consider including liquid cooling systems that can also help to reduce a data centre's Power Usage Effectiveness (PUE) ratio.
Refurbishment Planning
Datacentre and server room refurbishments demand the most precise design, implementation plans and contingencies. There is an expertise to this which comes from the experience of working within live facilities and ensuring minimal and zero-disruptive downtime.
The key to successful datacentre or server room refurbishments is to start out listing the drivers for the upgrade. These can include one or more factors:
Reduce energy consumption, lower operational costs and reduce

PUE

Implement best practice systems to extend operational life of the facility
Refresh aging infrastructure coming to the end of its working life
Increase the density of the compute environment with more powerful servers
Install new technologies to improve competitiveness
Install new infrastructure as part of an eco-friendly drive using renewable power sources, energy storage and lithium battery technologies
Improve resilience if the facility has experienced downtime or wants to move to a higher Tier-level of Uptime Institute certification
Finance is another important aspect of a refurbishment project. Server Room Environments can provide leasing as well as capital purchase quotations as well as Return on Investment (ROI) calculations and information to consider on tax allowances and capital incentives from The Carbon Trust.
Server Room Site Surveys and Audits
Please contact us for a free site survey and refurbishment consultation. Following the site survey our project managers will provide a design proposal including first stage design proposals, program timescales, costings, energy efficiency calculations and maintenance contract details.
Server Room Environments is relied upon for its independent and transparent approach to server room and data centre projects, whether they are new builds, entire facility refurbishments or critical system upgrades.
For more information on our data centre consultancy or other on-site server room services, please contact our projects team.