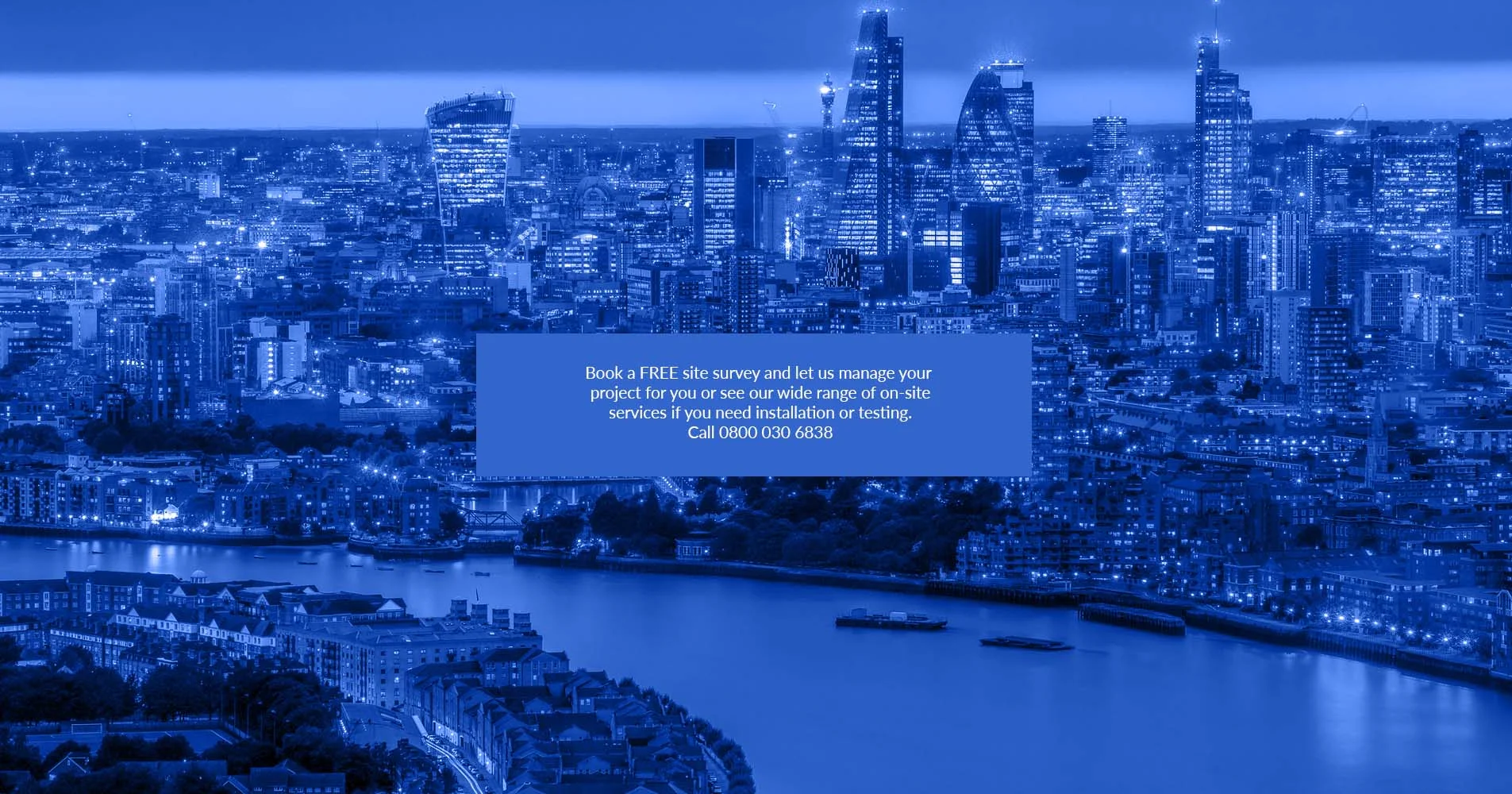 Data Centre Energy Efficiency Audits
Energy efficiency must be monitored within a data centre or service room environment if electricity costs and cooling loads are to be managed. A data centre energy efficiency assessment can help to identify ways to reduce annual power consumption and reduce OPEX operating costs. Many organisations only refresh their critical infrastructure every 10-15 years or more. Over such a time period, energy efficiency improvements can be substantial (20-30% or more) as with the development of modular uninterruptible power supplies and liquid-based cooling solutions.
Desk-top and On-site Surveys
Our energy consultants start an energy efficiency survey with an initial discussion covering your objectives and site history before moving onto a desktop review. From copies of your most recent electricity bills they can identify the amount of electricity purchased for a given time frame and the relevant cost per kWh. This allows the identification of trends and peak usage periods. It can also assist the project to know the size of the building's LV incomer. If this is not known our energy consultants can normally establish this with your local District Network Operator (DNO); with your written permission to do so. The local DNO may also be able to provide information on power quality and outages, which help in identifying ways to improve your facility's resilience.
Identifying the actual kilowatts charged for per hour (kWh) can also provide further opportunities for our energy consultants to reduce your annual electricity bills in terms of supplier switching and/or the use of on-site renewable power generation and local energy storage solutions.
An on-site survey is the next step and includes a site visit. A general walk-through helps to establish an understanding of the facility, its layout and the monitoring and management systems in use which may include ISO50001 and ISO14001. During the site survey easy improvements may be noted that could improve air flow efficiencies within server racks (blanking panels) and raised access floor tile sealing.
Other improvements may result from analysing data from existing temperature monitoring systems and thermal camera images. If necessary, additional power and energy monitoring may be recommended for the facility over a 24hour, 7day period. Further work may include air flow analysis, investigation into the use of containment aisles, power capacity planning and replacement of out-of-date technologies including older air conditioning systems and poorly loaded, transformer-based uninterruptible power supplies. Today's air conditioners and UPS systems are typically around 25-40% more efficiency leading to a fast capital payback on new investments.
Energy Efficiency Audit Reports
On completion of the surveys and assessment, our energy consultants will generate an audit report with recommendations. The report will contain sections covering:
Executive summary
Introduction and objectives
Scope of works: desk and site surveys
Management and Monitoring systems
Critical power systems
Cooling and containment
Rack solutions
Data analysis
Energy sources and pricing
Renewable energy storage and sourcing options
Carbon offset options
Observations and Recommendations
Energy Storage Solutions
Energy storage solutions use lithium batteries for energy storage and can provide a source of revenue as well as reducing reliance on local grids. Our energy consultants can advise on the most appropriate way to tap into demand side response (DSR) programs and generate revenue from feed-in-tariffs from the National Grid in the UK.
Energy storage solutions can also help server room and data centre facilities to operate their own micro-power grids, using locally stored power to run their facilities during peak-price periods or when power interruptions are expected.
Renewable Power Solutions
Server Room Environments can also help with renewable power. Our energy consultants can source your power from renewable power plants and eco-friendly power generators. We work with specialist partners who can provide on-site renewable power generation in the form of Solar PV panel and onshore wind farms.
Please contact us for more information on our energy efficiency assessments or any of the other consultancy or on-site services we supply. Our energy efficiency assessments are non-intrusive and can be provided free of charge (for a half day) if they can be carried out at a date, time and location to suit our energy consultants' schedules.