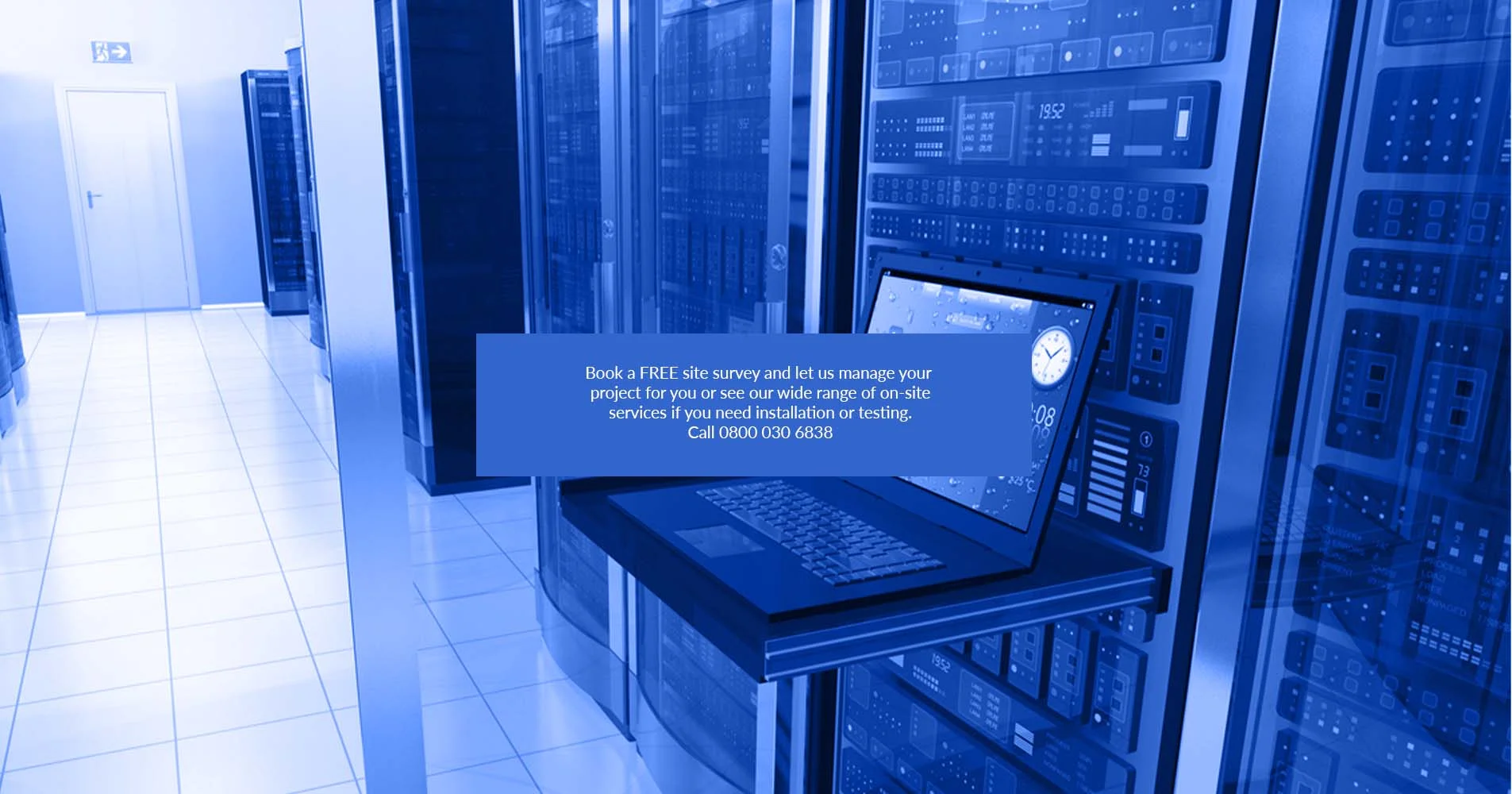 Data Centre Business Continuity and Disaster Recovery Plans
Business continuity planning is essential for any organisation with IT operations, whether they run an on-premise server room, data centre or use off-premise Cloud facilities or a mixture of the two. Our business continuity planning service is a process that focuses on creating systems of prevention and recovery in order to deal with threats to an organisation, whether a private company or public sector body with the goal to enable ongoing operations no matter what the threat or disaster faced by the organisation.
Data Centre Operations and Business Continuity Plans
A Business Continuity Plan (BCP) for a data centre or any other type of organisation with supplying a critical service or product is a documented plan to ensure the organisation can continue to provide the service or product during and after an emergency, disaster or threat. Examples include fire, power outages, flood and any other type that could be considered abnormal and impact operations.
Business continuity planning is the process of creating systems of prevention and recovery to deal with potential threats to a company. In addition to prevention, the goal is to enable ongoing operations before and during execution of disaster recovery.
Our registered business continuity consultants and technical specialists have years of experience in the theory, design and practice of business and service continuity planning. From an initial discussion and data centre audit our consultants will prepare a business continuity plan for presentation that will be suitable for delivery to your team, board and/or investors.
Data Centre Disaster Recovery Plans
A Disaster Recovery Plan (DRP) is a subset of a business continuity plan. The DR plan is a documented approach with instructions on how to respond to unplanned incidents and involve restoring vital support systems including server facilities, IT assets, telecoms, and other critical infrastructure systems and data. The purpose of a disaster recovery plan is to minimise business and service downtime and getting technical operations back to normal running within the shortest possible time span.
Generally (according to Touche Ross), over 90% of businesses without a Disaster Recovery (DR) plan fail following a major incident.
As part of our data centre business continuity and disaster recovery services Server Room Environments provides:
Business Continuity Planning
Site audits and health checks
Business Impact Analysis (

BIA

)
Risk Impact Analysis (

RIA

)
Business continuity strategies, technical recovery objectives, salvage and disposals
Business plan audits and tests
Training and education services
Interim business continuity management
Business Continuity and Recovery Services
Disaster Recovery Planning (

DRP

) including backup and recovery
Mobile and Cloud DR Solutions
Work Area Recovery (

WAR

)
High Availability Solution Architecture and Design, Development and Implementation for full end-2-end service and application delivery
Managed Continuity Services
Facilities Management and outsourcing
Administration and maintenance including strategic IT plans
Cloud backup and recovery Services
Crisis Management
Incident management systems
Crisis Management Teams (

CMT

)
Emergency Recovery Teams
Regulatory Compliance
Industry Standards and Regulations Compliance Audits
Our consultants also provide advice, guidance and audits on regulatory standards and requirements for compliance.
ISO22301 (Business Continuity Management Standard)
ISO22313 (Societal Security)

ISO

27001 information security management systems (

ISMS

)
Uptime Institute Operational Sustainability, with and without Tier certification

ANSI

/

BICSI

002-2014 Data Centre Design and Best Practice

AMS

-IX – Amsterdam Internet Exchange – Data Centre Business Continuity Standard

ANSI

/

TIA

942-A 2014 Telecommunications Infrastructure Standard
EN50600 International Datacentre Standards
Best practice guidelines for PAS56 and PAS77

ITIL

– IT Service Continuity Management (

ITSCM

)
Sarbanes-Oxley (

SOX

Compliance) and Basel II

LEED

, Green Globes and Energy Star

PCI

DSS

Compliance
Please contact us for further information. Our business continuity and disaster recovery consultants operate globally both remotely and on-site and their experience covers SME server rooms with a small number of racks to public sector organisations and Tier-4 data centre operations for multi-national operations.