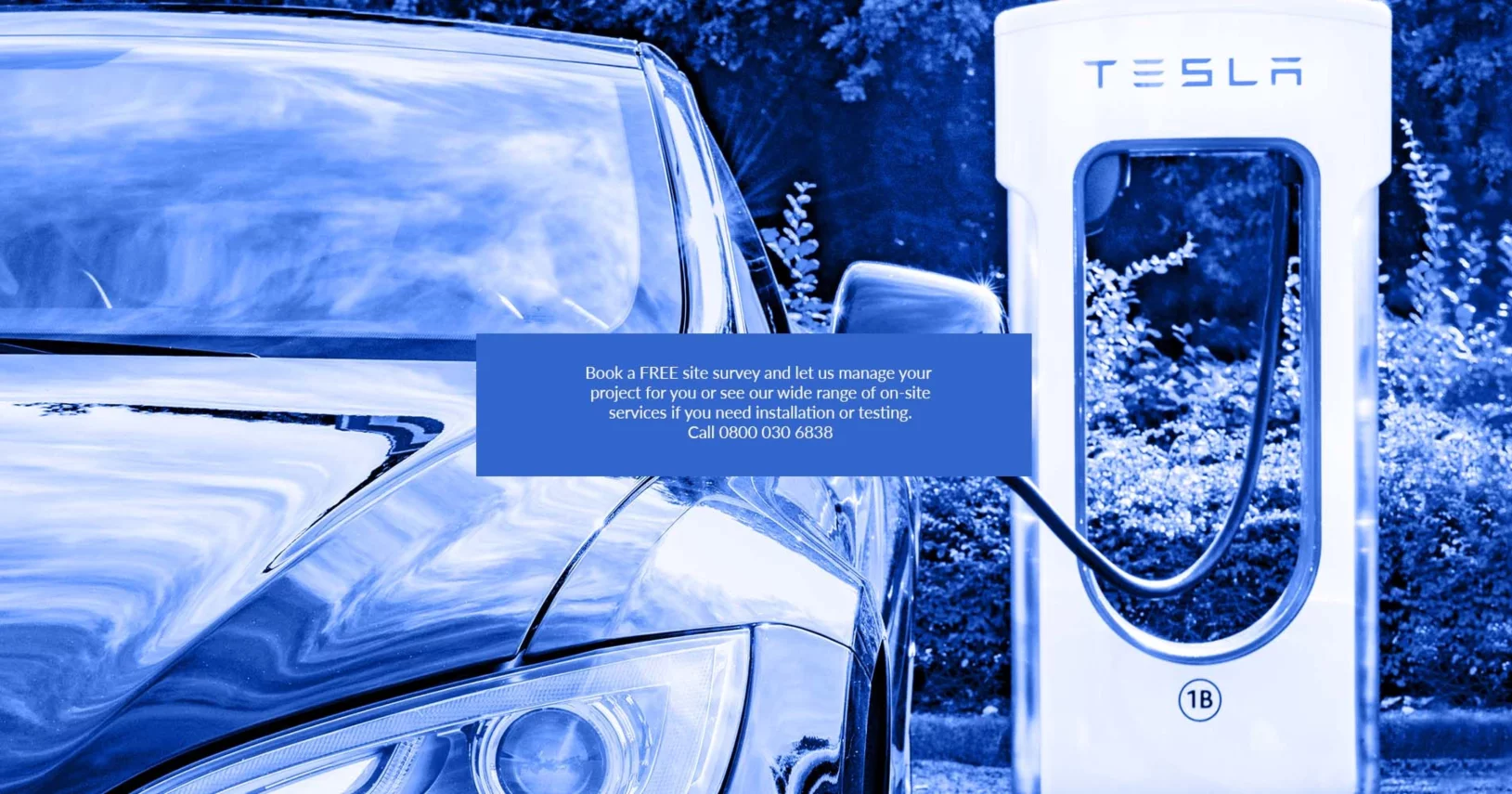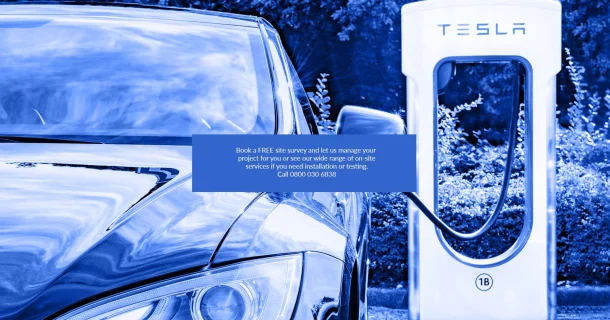 Electric Vehicle Charger Installations
The energy products team at Server Room Environments are experts in energy storage, renewable power generation and battery chargers. The team includes certified EV charger experts who can advise on all aspects of the installation of electric vehicle chargers, in the workplace, residential, domestic and public access areas. They can also advise on local energy storage and on-site power generation to lower the overall cost of charging electric vehicles.
EV Charging Networks
The SRE energy products team can provide the right type of EV charger for your business, workplace or even a domestic application. Our product range continues to evolve to meet the demands of new vehicles and the development of battery technologies and charging techniques.
Coupled with local energy storage systems and renewable power generation can provide users with a low-cost way to charge EV batteries, even during peak demand times i.e. winter times from 5-7pm. For employees, on-site electric vehicle charger stations can provide a further incentive to upgrade from petrol or diesel vehicles and show a greater commitment to the environment.
Types of EV Charger
The UK EV charger network is growing quickly to assist the transition to electric vehicles. EV chargers can be found at most supermarkets, garages, and motorway services as well as in public areas and car parks. All new build homes in England and Wales must be fitted with electric vehicle charging stations as standard, under the latest building regulations.
The three principle EV charger types include:
Slow EV Chargers: up to 3kW and suited to slow charging over 6-8hours (overnight)
Fast EV Chargers: from 7-22kW) to recharge vehicles within 3-4hours
Rapid EV Chargers: from 43-50kW to provide a recharge up to 80% of capacity within 30minutes/li>
Supply electric vehicle charger points in the workplace helps to promote a more energy aware organisation and one that is more committed to the uptake of low-emission vehicles.
Vehicle-to-Grid Power Generation
In the future, vehicle-to-grid (V2G) generation may also become a way for the National Grid to balance out demand on the electricity distribution network and stabilise grid frequency; so as to avoid OFGEM penalties for power outages and downtime. V2G will make use of the energy stored inside the lithium batteries of an EV and the use of bi-directional inverters. V2G provides a way to make use of stored energy when vehicles are parked and will provide a revenue generation opportunity for EV owners, whether parked at work or at home.
Site Surveys for EV Charging Point Installation Projects
Please contact us to learn more about our EV chargers and to arrange a site survey. All our electrical installations are completed by NICEIC certified electrical contractors to the latest IEEE standards.

Earn SRE points on all online purchases with double points on selected products